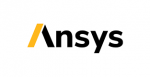 Date: Mar 21, 2020
Location: Tokyo, JP, 100-0001 Nagoya, JP, 450-0001 Osaka, JP, 530-0001
Company: Ansys
SUMMARY
The senior accountant in Japan will provide Japan finance team mainly with tax support, in addition to accounting support. This is a key position within the Japan finance team, and you will be involved in almost all aspects of financial operations, such as tax, technical accounting, US GAAP, local GAAP, finance, treasury, external reporting, compliance.
RESPONSIBILITIES
• Responsible for all the tax related area, including but not limited to corporate income tax, consumption tax, as Japan subsidiary of U.S. company
• Prepare tax provision quarterly and corporate income tax filing
• Responsible for maintaining general ledgers in both US GAAP and Japan statutory basis.
• Perform monthly closing, prepare journals
• Prepare Balance Sheet account analysis and reconciliations while providing supporting schedules. Bank accounts, A/R, A/R, Accruals, etc.
• Provide full support to Japan statutory filing process
• Responsible for supporting tax audit, regulatory audit, as well as internal audits
• Assist if necessary day-to-day operations including data entry, client invoicing and vendor payments.
• Special projects as required.
MINIMUM QUALIFICATIONS
• Minimum 5 years of experience in tax related area (corporate income tax, consumption tax, withholding tax, expat secondment), for Japan subsidiary of international companies and/or for tax accountant offices.
• Understanding Japan and U.S. GAAP is required, familiarity with IFRS and respective tax laws preferred.
• Strong team player with excellent interpersonal and communication skills (fluent in English)
• Ability and willingness to learn and adapt in a fast-paced and dynamic environment
• Relish dealing with ambiguity and can work independently with minimal supervision
PREFERRED QUALIFICATIONS
• Experience at tax accountant offices and/or accounting firms strongly preferred
• Bachelor's or master's degree in accounting or finance strongly preferred
• MBA and /or Accounting Certification (CPA) a plus
• Experience with international subsidiary accounting a plus
• Multi-national company experience a plus
Share this post via:
---