CES 2018 will start soon and will be held on January 9-12 in Las Vegas. If you plan to go to Vegas, don't miss CEVA-powered smart and connected products and demos! CEVA's product portfolio includes DSP IP cores (the smart) and RivieraWaves IP platforms supporting wireless protocols, like WiFi and Bluetooth (the connected).
DSP is by nature ubiquitous, as DSP core can process any type of digital signal, but CEVA has developed solution for specific applications like intelligent vision, advanced imaging, computer vision or ADAS processing to name just a few. Let's review the various demos proposed by CEVA at CES 2018.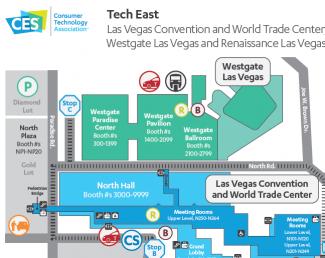 Intelligent vision – neural network based applications running on a CEVA-XM vision platform silicon. You can read more about CEVA-XM family in Semiwiki: "Intelligent Vision in (Almost) Every Application"
Computer vision – CEVA-XM powered products demonstrating 3D vision, depth sensing, and real-time stitching for 360 degrees video. In semiwiki: "Computer Vision in Mobile SoCs and the Making of Third Processor after CPU and GPU"
Advanced imaging – image enhancement for smartphones and surveillance systems based on embedded photography DSP. The quality of the photography is certainly one of the top three criteria for a consumer selecting a smartphone and chip makers are integrating more and more complex image processing chain. After extraction of raw digital data from the CMOS imager, and running of (single or dual) camera image signal processing (ISP), you must address the key elements of intelligent vision processing, namely 3D vision, computational photography, visual perception, and analytics. The CEVA-XM4 and its associated tools and libraries combine to deliver a comprehensive vision IP platform to do it.
Automotive – ADAS processing by a leading automotive CEVA customer. You may want to refresh your memory with this Webinar from CEVA: "Enabling mass market ADAS applications using real-time vision systems"
AI speaker – far-field multi-microphone reference platform for smart speakers and voice activated IoT devices. In this excellent blog from Bernard Murphy, "CEVA and Local AI Smarts", you will get a status about AI, as Bernard consider that "For the first time, AI methods not only lived up to the promise but are now beating human experts. (In deference to AI gurus, neural nets have been around for a long time. But their impact on the great majority of us took off much more recently.)"
Smart headset – active noise cancellation software solution for headsets and earbuds, powered by CEVA Audio DSP. Several blogs have been written in Semiwiki to describe DSP solutions addressing voice and audio, here is the last update: "Active Voice" in Semiwiki.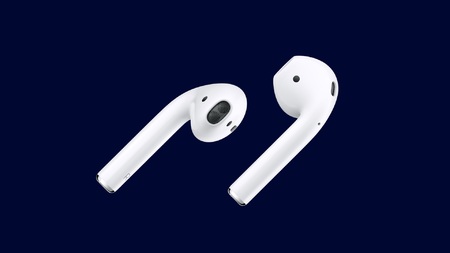 Apple's AirPods stream true wireless stereo (TWS), although the standard Bluetooth audio profile doesn't support it.

Audio over BLE– high-quality audio streaming over BLE, demonstrating CEVA Bluetooth 5 low energy working in tandem with CEVA Audio DSP. If you want to know more about Audio over BLE, I recommend you read this article from Franz Dugand, Director of Sales and Marketing, connectivity BU, CEVA "Bluetooth Audio Streaming is Everywhere and Improving"
Wireless connectivity – complete connectivity solutions for IoT gateways using CEVA's Wi-Fi 802.11ac and Bluetooth 5. CEVA's wireless connectivity IP are coming from RivieraWaves acquisition. Numerous blogs have been written in Semiwiki about wireless connectivity solutions from CEVA, including "4 Reasons for Bluetooth 5 Adoption in IoT"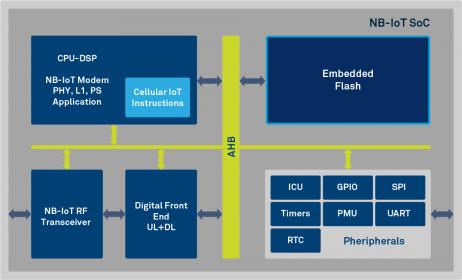 NB-IoT solution – complete reference design for cellular IoT based on CEVA-Dragonfly NB1 platform (see above picture). The platform is Single-processor, licensable NB-IoT solution for cost- and power-sensitive LTE IoT devices. You will learn more about CEVA-Dragonfly in this blogin Semiwiki.
Please note that CEVA will exhibit at suite No. 2938 in the Westgate Las Vegas central tower and that access to the suite is by invitation-only. According with CEVA, demo and meeting appointments are filling up fast, so contact them now (you can go here) and a member of their team will be in touch to schedule your meeting.
By Eric Esteve fromIPnest
Share this post via: