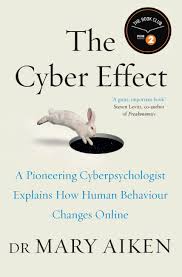 Now that the dust has settled with the Softbank acquisition I must say that Arm is truly a different company. There are now a lot of new faces from outside the semiconductor industry, which is a good thing, and a lot less stress from Wall Street which is an even better thing. Simon can now wear whatever he wants without the worry of lowering the stock price…
Simon's keynote "Humanizing Technology" was very interesting and the panel session with Cyber Psychologist Dr. Mary Aiken is definitely worth your time when it goes up for replay. Simon mentioned that October is National Cyber Security Awareness Month (NSCAM) which I did not know. In fact nobody else in the audience seemed to know either so that is a problem. NSCAM is sponsored by Homeland Security, our tax dollars at work…

Simon also covered the new Arm IoT Security Manifesto which you can download:
A battle is raging to keep systems secure as we race to realize the immense value data insights can bring. As part of this battle, technology companies have a responsibility to society that extends beyond just delivering products. In our Manifesto document, we describe how the threat to the data-driven world is increasing and detail technical directions we can follow to confront that risk. Beyond that, we explore the nature of that responsibility as guardians of the Information Revolution and discuss the Social Contract all technology providers need to rally behind.

It is a quick but important read especially if you have children or grandchildren coming. The foreword is by Mary and that led me to her book "The Cyber Effect" which is now in my Kindle library. Unfortunately, my children are oversharing millennials and a lost cause when it comes to privacy and security so I will focus on my grandchildren.
Dr Mary Aiken is the world's leading expert in forensic cyberpsychology – a discipline that combines psychology, criminology and technology to investigate the intersection between technology and human behaviour. In this, her first book, Aiken has created a starting point for all future conversations about how the Internet is shaping our perception of the world, development and behaviour, societal norms and values, children, safety and security…
Security was mentioned in every one of the keynotes I attended and I would say it was the most popular topic of discussion on the show floor. It really is daunting when you think about a trillion devices on the internet just waiting to be hacked. Even if you are diligent about security (as I am) you may still fall prey to one of your inner circle (friends and family) who got hacked.
The other big concern is bandwidth. Not only are more devices being added to the internet everyday, much more data per device is being generated. When AI starts to hit our silicon the amount of data will increase exponentially causing data jams of epic proportions.
If you put these two things together:
"Cybersecurity is a mess and the bad news is unless we do something it's going to get worse." Simon Sagers, Arm TechCon, 2017.

Absolutely.
Share this post via: