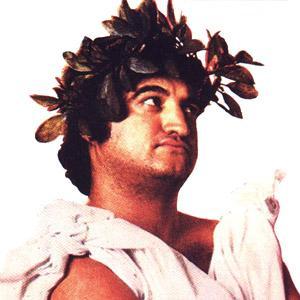 Let's face it, the ships are burning in the harbor and there is only one way out of here for AMD. It needs to crash Intel's exclusive $300M Ultrabook Party in order to grab a slice of the future, more profitable PC market.
Intel Capital Creates $300 Million Ultrabook Fund

OK, and how on earth is this possible? Trust me, this is straight out of the old Transmeta playbook. Find the market segment that Intel has jacked up the ASPs and in the process made a lot of unhappy customers. If you have been following the tit for tat lately you know that PC OEMs have no idea how they are going to match Apple's $999 MAC Air when they have to pay Intel a minimum of $220 for an i5 ULV processor. This is Intel's rock bottom price!
HP, Dell, Lenovo and the other PC guys actually still do have 95% of the Worldwide PC market. As of late, it just seems that Apple out ships them. Intel is pressing ahead with an aggressive ULV platform at 22nm for 2012. However, from what I can tell they are going to go out with the same $220 floor pricing on an i5 – ULV and $350 for an i7 ULV.
You see the little secret here is that Intel created the $300M fund to accelerate the market away from standard notebooks and desktops where their average ASP is closer to $100 to the ultrabook where their average ASPs will be closer to $250-$275 (mix of i5 and i7). Guess who is left selling commodity $70 CPUs? This is not a trick question.
Historically AMD and Cyrix never were profitable once CPUs drop to <$70. It's a bad business. The fish rots too fast before you have a chance to unload the boats. Now that they are fabless, AMD would be better off redirecting all engineering towards servers and this new market where ARM and x86 can coexist.
But won't Intel block AMD with a super cheap i3 ULV when the time is right? It is not likely if they follow some critical steps. First of all, an i3-ULV will probably sell for at least $125. Second, it won't appear until 22nm is wrung out and in high cotton, which is 2H 2013. You see if Intel is able to move the industry over to ultrabooks then they can live in a slow growth PC market and see revenue grow dramatically while slowing tablet adoption because other components should be dropping in price. The rising revenue and high profits accelerate the 14nm factory build, which is where they think the rest of the industry will end up being 4 years behind and the point that they can win Apple's tablet and smartphone business – game over.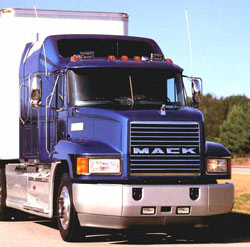 So here is the opening for AMD to drive a MACK Truck through: Build a 28nm ARM+x86 with integrated Graphics that is not based on performance but based on three significant factors. First, target 7W TDP as the outer limit and don't worry about performance. This is about horseshoes and hand grenades – close is way more than good enough. The lower TDP will allow OEMs to nicely drop AMD's CPU in the brand new Intel funded enclosures and perhaps even reduce the OEMs cooling costs.
Second, it has to be an ARM + x86 core architecture. Why? Because this market right now needs a very low power processor to run internet and email for 8 hours – just like the iPAD. When a user needs to run a little powerpoint, it shifts over to the x86 processor running full Windows. Now don't forget to get Microsoft to fund your dual boot effort in order to keep Android out of there or vice versa (meaning tell Google you need some $$$ to keep Win 8 Lite out of the mix).
And Finally, sell two skus: one at $80 and one at $130 ($100 mix). The PC OEMs will love you because you enabled them to hit the $500 price point with a real PC. Especially since HP and Dell are sucking wind in the tablet space. They need a winning product at $500 that you can hold up with one hand.
Share this post via: