Processor cores come in a wide variety of speeds, performance and capabilities, so it may take you some time to find the proper processor for your system. Let's say that you are designing a product for the industrial, automotive, military or medical markets that has an inherent requirement for safety, security and reliability – which ARM processor would fit the task? The A-series processors are popular and well-known, however the new Cortex-R52 is specifically designed for safety, security and reliability applications.
You will want to learn more about the Cortex-R52 at a webinar next week that is hosted by experts from both ARM and Mentor Graphics. A few highlights about the Cortex-R52 to whet your appetite:
Deterministic microarchitecture
Deterministic memory
Extensibility
Fast interrupt entry
Fast context switching
Scalability from 1 to 4 core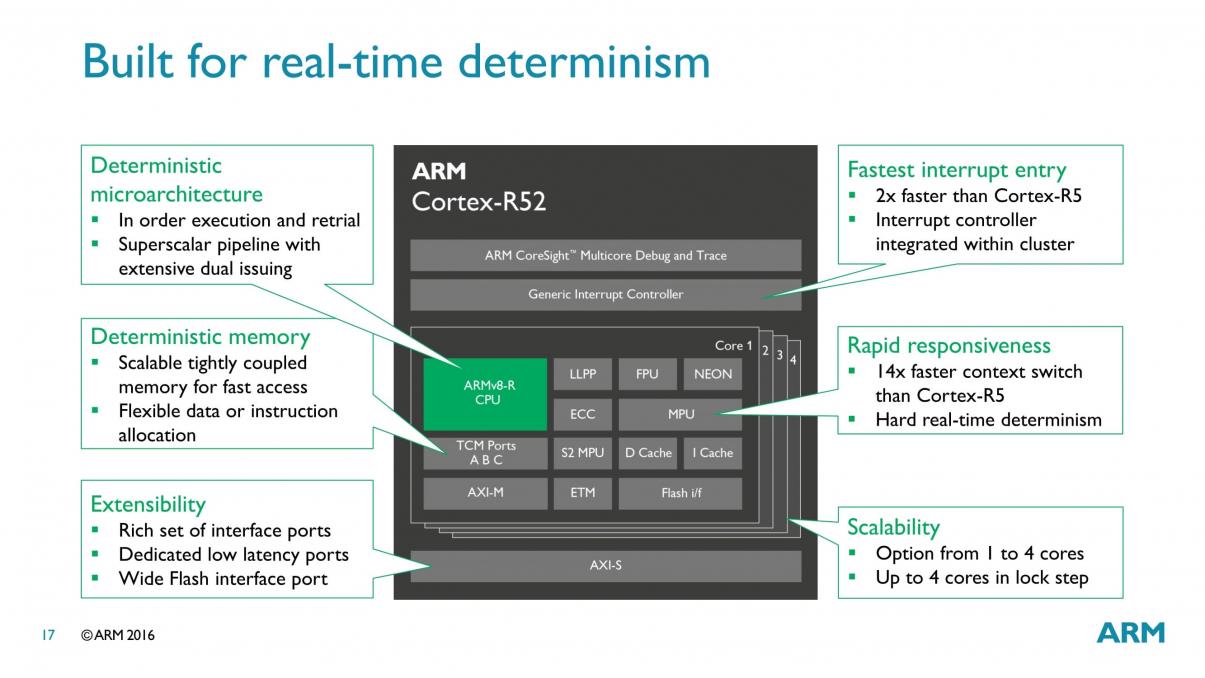 Expect to learn a few ideas at this webinar:
Advantages of using Cortex-R processors
Using devices and software with isolated hypervisors to mage safety and security events
Cortex-R52 used in ADAS applications
Register for the webinar today, there are two timezones available:
Jon Taylor from ARM and Felix Baum from Mentor are the two presenters, and you'll have time to type in any questions during the webinar for answering at the end. I look forward to attending the webinar and sharing my thoughts in the next blog.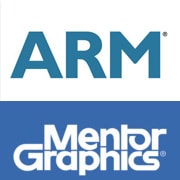 Jon Taylor
Jon Taylor is a Product Specialist in the CPU product marketing team at ARM with responsibility for the Cortex-R family of processors. His background includes real-time software development for multi-core microcontrollers and safety certified RTOS development.
Felix Baum
Felix Baum is working in the Product Management team of the Mentor Graphics Embedded Software Division, overseeing the virtualization and Multi-OS and Multi-Core technologies. Felix has spent nearly 20 years in the embedded industry, both as an embedded developer and as a manager. During the last few years he led product marketing and product management efforts for various real-time operating system technologies and silicon architectures. Before that, working in business development, he managed the technical needs of strategic alliance partners around the globe, helping them address the challenges of integrating and promoting joint solutions for mutual customers. Prior to that as a field applications engineer in the greater Los Angeles area, he consulted with customers on the development of highly optimized devices for a broad range of industries, including Aerospace, Networking, Industrial, Medical, Automotive and Consumer. Felix started his career at NASA's Jet Propulsion Laboratory at the California Institute of Technology, designing flight software for various spacecraft and managing a launch campaign for the GRACE mission. Felix holds a master's degree in Computer Science from the California State University at Northridge and a Master of Business Administration from the University of California at Los Angeles.
Share this post via: