It was not really a surprise to learn that, finally, MIPS have been sold, as the company was officially for sale since April 2012. Nevertheless, the interesting part of this news comes from the buyer' identity: Imagination Technologies. Imagination is an UK based company, like ARM, selling processor IP cores, like ARM, but the (huge) difference was coming from their port-folio: Imagination only sales Graphic Processing Unit (GPU) IP cores, when ARM sell both CPU (the Cortex family) and GPU (MALI family), as well as Libraries and some Interface IP like DDRn Controller. Should we mention that ARM CPU IP cores are ultra-dominant in the mobile application like smartphone, media tablet, and any kind of wireless phone? I have heard about ONE design-in of MIPS CPU IP in this mobile multi segments, one out of hundreds. On the other hand, Imagination has seen a very good penetration of the PowerVR family of GPU in these mobile segments, even if MALI GPU IP had significantly increase penetration in 2011, but not at the level of PowerVR GPU IP.

In summary, in the mobile segments, you need two essential pieces, the CPU and the GPU IP cores, to build and Application Processor, as well as several dozens of other IP functions, but that's not the topic of today. ARM is ultra-dominant with the Cortex CPU IP family (A9, A15 and now the big-little A57-A53 dual cores), when Imagination Technologies is dominant (but not "Ultra") with the PowerVR GPU IP family, both addressing various market segments and application (smartphone, media tablet, set-top-box, HDTV… to name a few), the most lucrative being, by far, the mobile segment, with smartphone shipments forecast being in the range of 680 million units for 2012 and media tablet in the range of "only" 100 million (plus) units for 2012.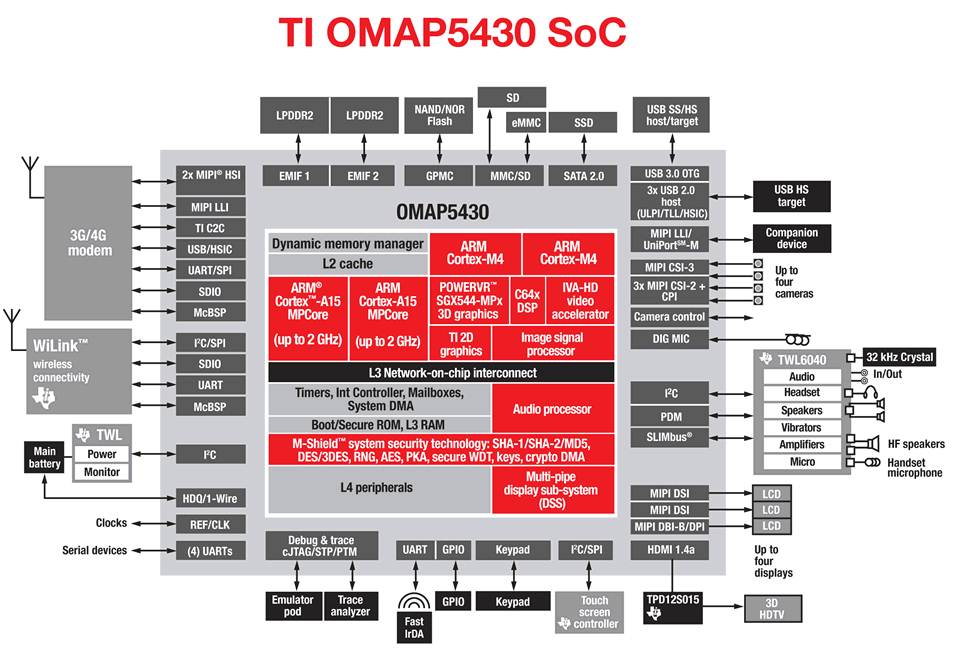 When ARM is attacking Imagination Technologies best seller product GPU IP core, with MALI family increasing penetration, that's a threat for Imagination. But when Imagination Technologies buying MIPS and the related CPU IP cores product line, is it really a threat for ARM? If we look at the customer installed base, especially in the mobile market, we don't expect the Qualcomm, Apple, Samsung and others to move to MIPS CPU in the short or even mid term. They could use MIPS in the license or royalties price negotiation with ARM, but changing architecture would be a highly risk bid… and what could be the benefit? Saving a few, or even a dozen million dollar is not a good enough reason to put such profitable product lines at risk, for these already installed and making good money in the mobile segments.

But, for the numerous new comers, most of them being based in China and attacking the largest mobile market (in units) worldwide, if ARM CPU IP core is certainly the most attractive solution, the cost of ownership could be a good enough reason to move –or to start- with MIPS core. As soon as their installed product base, and the related million lines of S/W developed, is not too large, they could decide to take a chance and select MIPS… Imagination will be able to address both the CPU and GPU IP cores needs, and grab some market share in various segments, nevertheless, considering how wise the company development was so far, ARM will certainly build the proper strategy to address this new deal, like they did in the past when fighting with MIPS. If you're not convinced, just look at where MIPS has fallen today!
From Eric Esteve– IPNEST

Share this post via: