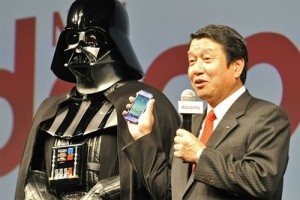 The keynotes at CDNLive today were very interesting, but rather than cover the slides and bullet points let me share with you my personal view of Samsung and how they are changing the semiconductor industry. Before I continue remember I'm just a blogger who shares observations, experiences, and opinions. This blog is for entertainment purposes and not to be used for wealth management.
Right now Samsung Electronics is at $188B in revenue and expected to more than double in size by 2020. The Samsung Semiconductor portion is $33B and I predict that number will triple. To fuel that growth Samsung will spend hundreds of billions of dollars. Capital expenditures alone will be roughly $200B. That's a lot of money folks and money talks!
If you look at Apple and how they completely remodeled the mobile industry, you will see the same pattern with Samsung and the electronics industry. Apple strategy focused on the "user experience" by controlling the associated ecosystem which brought us the iFamily of products: iPods, iPads, iPhones, iOS, iTunes, iCloud, etc… and hopefully iTV and the iWatch. All available online or in person at more than 400 Apple retail stores around the world. In owning the user experience Apple became what it is today, one of the most valued corporate brands.
Samsung is taking a similar route but not stopping at the ecosystem, they will control the entire electronics supply chain. If you were at the consumer electronics show this year you saw it up close and personal. The Samsung booth was ginormous with every electronic gadget and appliance you can imagine. Visit South Korea sometime and you will be hard pressed to see products in use that aren't Samsung, even tooth brushes! If you look at the bill of materials for Samsung products you will see Samsung part numbers through and through, they control their supply chains, absolutely.
The fabless semiconductor industry started from IDMs renting out excess fab space and some say Samsung entered the foundry business for the same reason but I don't agree. Samsung was founded in 1938 and is a very long term strategy company. Being an IDM certainly gives you depth in the semiconductor supply chain but even more so as a foundry. While other foundries built ecosystems organically over the years through partnerships and joint development activities, Samsung's strength is inorganic business development (they can write some very big checks!)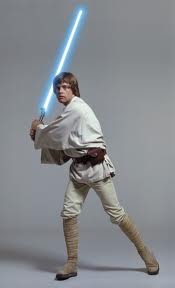 Starting with EDA, "where electronics begins", Samsung is one of the largest consumers of EDA tools and EDA really likes big checks. Samsung is now on the board of Cadence, right? Same goes for IP; ARM is the #1 CPU core for Samsung mobile products and look at all the ARM/Samsung 14nm press releases. ARM likes big checks too. Samsung also launched a $100M VC fund for semiconductor start-ups and you can bet they will include foundry services and EDA tool flows. Samsung knows how to invest so there are more big checks coming, believe it.
So where does that leave us folks in the fabless semiconductor ecosystem who traditionally do not write big checks? Or those of us who are not on the receiving end of those big checks? Well, may the force be with us!

Share this post via: