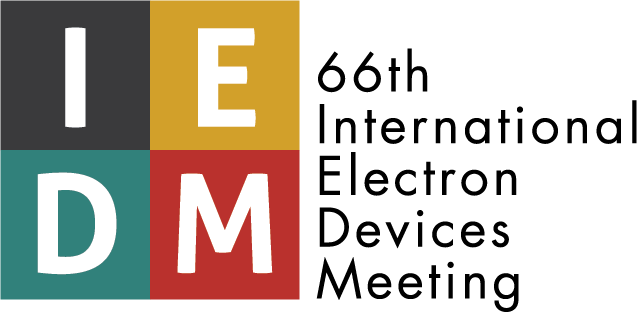 As I have discussed before, I believe that IEDM is the premier technical conference for understanding leading edge process technologies. Beginning this coming weekend, this year's edition of IEDM will be held virtually, and I highly recommend attending.
The conference held a press briefing last Monday. The tutorial and short course registrations are already at record levels and they are still coming in. They do not know the overall conference attendance yet because based on previous virtual conferences they get a lot of registrations at the last minute but will update us after the conference.
To register for the conference go here.
The tutorials will be held Saturday the 12th and are:
Tutorial 1: Quantum computing technologies, Maud Vinet, Leti
Tutorial 2: Advanced Packaging Technologies for Heterogeneous Integration, Ravi Mahajan and Sairam Agraharam, Intel
Tutorial 3: Memory-Centric Computing Systems, Onur Mutlu, ETH
Tutorial 4: Imaging Devices and Systems for Future Society, Yusuke Oike, Sony Semiconductor Solutions
Tutorial 5: Innovative technology elements to enable CMOS scaling in 3nm and beyond – device architectures, parasitics and materials, Myung-Hee Na, imec
Tutorial 6: STT and SOT MRAM technologies and its applications from IoT to AI System, Tetsuo Endoh, Tohoku University
The short courses are roughly eight-hour long classes and will be held Sunday the 13th. The short courses for this year are:
Short Course 1 – Innovative trends in device technology to enable the next computing revolution. Courses Organizers are: Srabanti Chowdhury, Stanford University and Anne Vandooren, IMEC (Download Abstract/Bio)
Short Course 2 – Memory bound computing. Course Organizers are: Srabanti Chowdhury, Stanford University and Ian Young , Intel.
The conference will be held Monday the 14th through Friday the 18th and will see approximately 220 papers presented. The full program can be accessed here.
Each day will begin with a special event and they are:
Monday – Plenary Talk – Future Logic Scaling: Towards Atomic Channels and Deconstructed Chips, S. B. Samavedam, imec
Tuesday – Plenary Talk – Memory Technology: Innovations needed for continued technology scaling and enabling advanced computing systems (Invited), Naga Chandrasekaran, Micron
Wednesday – Plenary Talk – Symbiosis of Semiconductors, AI and Quantum Computing (Invited), S.W. Hwang, Samsung Advanced Institute of Technology
Thursday – Panel Discussion – What can electronics do to help solve grand societal challenges? Moderator: Ed Gerstner, Director of Journal Policy & Strategy, Springer Nature and Chair, Springer Nature Sustainable Development Goals Programme
Friday – Career Session – Tsu-Jae King Liu, Dean and Roy W. Carlson Professor of Engineering, University of California, Berkeley and Heike Riel, IBM Fellow, Head Science & Technology, Lead IBM Research Quantum Europe, IBM Research
I have personally identified dozens of papers I plan to attend.
An interesting observation here is that I attended the virtual VLSI Technology Symposium earlier this year and I found the virtual format worked well. You miss the networking opportunities of a live event, but the ability to truly absorb the material presented in the papers was in my superior to a live conference. At a live conference you are often sitting in a tightly spaced seat trying to take notes while someone rapidly goes through their slides. In a virtual conference you can pause and rewind the presentation while sitting at your desk. There is also the ability to watch the presentations later insuring you never miss a presentation because there is more than one presentation going on at a time. A virtual conference also eliminates the travel expense of an in-person conference. Personally, I will miss traveling to San Francisco for a week but as a business owner I appreciate the savings.
During the call Monday we asked the organizers how they were envisioning next year's conference and they said they are really focused on this year's conference, but they may look at a hybrid model for the future combing in person and virtual.
Hopefully, you can attend this key technical conference. I will blog about selected papers after the conference.
With a history stretching back more than 60 years, the IEEE International Electron Devices Meeting (IEDM) is the world's pre-eminent forum for reporting technological breakthroughs in the areas of semiconductor and electronic device technology, design, manufacturing, physics, and modeling. IEDM is the flagship conference for nanometer-scale CMOS transistor technology, advanced memory, displays, sensors, MEMS devices, novel quantum and nano-scale devices and phenomenology, optoelectronics, devices for power and energy harvesting, high-speed devices, as well as process technology and device modeling and simulation. The conference scope not only encompasses devices in silicon, compound and organic semiconductors, but also in emerging material systems. IEDM is truly an international conference, with strong representation from speakers from around the globe.
Share this post via: