When I talk about social media and mention Synopsys you may quickly think of Karen Bartleson, the Senior Director of Community Marketing, because she: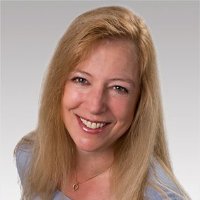 Karen Bartleson

Blogging
Well, there's more to social media at Synopsys than just one person. Here's the list of bloggers:
[TABLE] style="width: 500px"
|-
| Area
| Blogger
|-
| Analog/Mixed Signal
| Helene Thibieroz
|-
| FPGA
| Michael Posner
|-
| IP – Memory
| Graham Allan, Marc Greenberg
|-
| IP – PCI Express
| Scott Knowlton, Richard Solomon
|-
| IP – MIPI
| Hezi Saar
|-
| IP – Mixed Signal
| Navraj Nandra
|-
| IP – USB
| Eric Huang
|-
| Low Power
| Godwin Maben
|-
| Microprocessors
| Michael Thompson
|-
| Online Media – Podcast
| Karen Bartleson, Darcy Pierce, Hannah Conrad
|-
| Online Media – Social
| Darcy, Pierce, Hannah Conrad
|-
| Optical Design
| Dr. Kevin Thompson
|-
| Standards
| Karen Bartleson
|-
| Systems
| Tom De Schutter
|-
| Verification – Functional
| Janick Bergeron
|-
| Verification IP
| Amit Sharma
|-

Blogging is emphasized on the Home page with a Tab next to News Releases:
When you find a favorite blog, then click the RSS feed icon to automatically be updated when the latest blog is published.
To get closer to the authors you can connect with them on LinkedIn or follow their Tweets: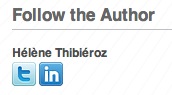 LinkedIn



The company has a page on LinkedIn and you can see posts ranging from blogs to press releases listed. There's also a Group called Synopsys Employees & Alumni with 3,346 members in it. The SNUG (Synopsys Users Group) has 2,723 members in a group.
Facebook



You'll find that 2,878 people have Liked the Synopsys page, and it has a steady stream of blog posts and videos. I enjoy seeing how the employees at offices around the world are connected to their communities by volunteering on worthwhile, charitable projects.
There's also a page just for Synopsys Optical Solutions with 299 likes so far.
Job searchers can keep up to date at Synopsys Careers.
Google+



Although there are over 100 million user accounts at Google+, the folks at Synopsys have no official presence yet. I've received more Google+ contacts in the past 12 months than all other social media combined, take note that Google+ is growing like crazy.
Twitter



The company account is @synopsys and they make good use of embedded photos to spice up their tweets. For the DesignWare IP group, follow @DesignWare_IP. Looking for a new job, try @SynopsysJobs. Looking for how Synopsys works in their local communities, then view @SynopsysShares. Finally, for the optical group, it's @SynopsysOptical.
While I'm talking about Twitter, we're using the hashtag of #SemiEDA to denote the EDA industry, and #DAC51 for our favorite trade show and conference coming up in June 2014.
YouTube



The main Synopsys channel has mostly videos from Conversation Central, plus you'll view popular technical topics like USB 3.0 with 13,731 views.
Synopsys Press
Who knew that Synopsys published books? One title stood out to me, Social Media Geek-to-Geek, authored by Rick Jamison and Kathy Jamison. I'm very glad to see that they sell a Kindle, ePub and PDF versions.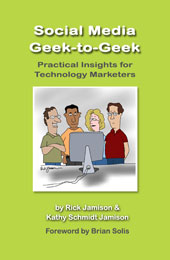 Summary
Synopsys has many ways for you to connect, learn and even interact by asking questions. Here at SemiWiki we blog about Synopsys every month and welcome your feedback.
More Articles by Daniel Payne …..

lang: en_US
Share this post via: