Synopsys is the dominant player in the commercial EDA and semiconductor IP markets so it is always interesting to hear what John Koeter, Vice President of Marketing for IP, Services and System Level Solutions, has to say. John presented "The Role of IP in a Changing Landscape" at the SemiCO IMPACT Conference and I talked to him again at DAC 2012.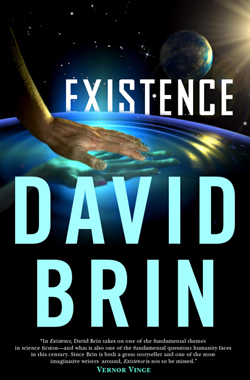 John and I are science fiction fans and agree that fiction sometimes becomes fact. John and I both are currently reading a new David Brin book called Existence. Too early to tell if it will finish strongly but it certainly opens with some interesting ideas including people in the near future who wear VR glasses to see virtual advertisements (real advertisements are banned — bad for the environment). Deals are concluded with a handshake duly witnessed by the goggles and immediately backed up to a secure site creating a legally binding contract. The glasses can also tap into other people POV (if unencrypted). If you want to be really narcissistic, you can enter "tsoosu" mode "to see ourselves as others see us" and compile multiple POVs of yourself. And this is all covered in just two short pages at the beginning of the book.
John said he is looking forward to working with semiconductor designers to make amazing technology like this a reality:
"It is truly an exciting, dynamic, and challenging time in technology. Complex devices will require sophisticated SoCs which will require IP and EDA vendors to continue to provide increasingly sophisticated, well-integrated IP and EDA solutions."
Well integrated EDA and IP solutions……… Interesting!
Notes from the Presentation:
Smart everything
Internet of things
Everything connected
Cloud Mobile
Interesting facts from Cisco Visual Networking Index: Global Mobile Data Traffic Forecast Feb 14, 2012:
Last year's

mobile data traffic eight times

the size of the entire global Internet in 2000
Global mobile

data traffic grew 2.3-fold

in 2011, more than doubling for 4[SUP]th[/SUP] year in a row
Mobile

video traffic exceeded 50%

for the first time in 2011
Average

smartphone usage nearly tripled

in 2011
In 2011, a 4[SUP]th[/SUP] generation (4G) connection generated

28x more traffic

on average than non-4G connection
Tomorrow's World:
Reality -> Augmented Reality -> Blended Reality
Search ->Agents -> Info that finds you and networks that know you
2D ->3D -> Immersed Video -> Holographic
Medical -> Mobile Medical -> Personal Medical
Person to person -> Machine to Machine -> Human Machines
How Does This Affect Semiconductor Design:
Computing -> Connectivity
Creating Info -> Consuming Info
Compute Power -> Battery Power
Business -> Consumer
At Your Desk -> Anywhere, Anytime
Work -> Entertainment
Trends drive semiconductor process migration, increasing gate count and faster designs while requiring aggressive power management. IE: Design challenges are multiplying.
SoC = System on Chip = Software on Chip. Software development is half the time to market for a typical SoC and half the cost.
Software guys are pessimists:
Page's Law = Software gets twice as slow every 18 months.
Wirth's Law = Software gets slower more rapidly than hardware gets faster.
Economics of Scaling are tough but can be addressed:
Process technology advances (20nm, 16nm, 14nm…)
New transistor technology (FinFET)
Innovative circuit design
New layout techniques
New transistor biasing techniques
IP Vendors need to provide more function and functionality!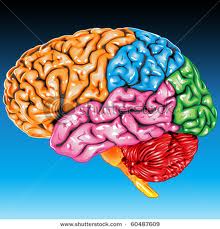 IP Subsystems are the next evolution in the IP market. What is an IP Subsystem?
Complete solution: HW, SW, Prototype, pre-integrated and verified
SoC Ready: Seamlessly drop in and go
Ultimate SoC example: The human brain is capable of exaflop processing speeds, petabyte of storage, full 3D image processing, fully capable of augmented reality, and runs on 12 watts of power. Semiconductor technology has a ways to go but we can get there.

Share this post via: