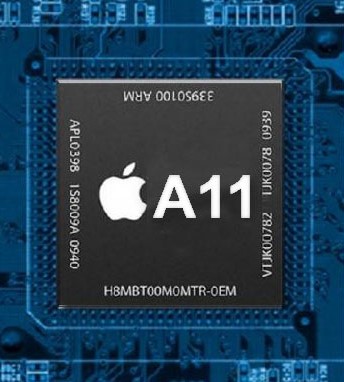 The Consumer Electronics Show (CES) is in its 50th year believe it or not! The first one was in New York (1967) with 250 exhibitors and 17,500 attendees. Portable radios and TVs were all the rage followed by VCRs in 1970 and camcorders and compact discs in 1981. This year there will be 3,900+ exhibits and an estimated 170,000 attendees with augmented reality, high resolution audio, IoT, and all electric concept vehicles taking us into the future of electronics and more importantly semiconductor design.
CES is the world's gathering place for all who thrive on the business of consumer technologies. A high-level business event that touches all industries, it's the place where business gets done. A platform for innovators of all sizes to build their brands, every major technology company on the planet participates in CES in some way — by exhibiting, speaking, sponsoring, attending or holding co-located events and business meetings.
Cadence will be at CES again this year showing the Tensilica line of DSP based processors for audio, automotive, IoT, and consumer products. Tensilica started with SemiWiki in 2011 and continued up until their acquisition by Cadence in 2013 for $380M in cash.
You can find a Brief History of Tensilica HERE in case you are interested. I did predict a Tensilica exit (IPO) in 2013, close enough I would say. Currently Tensilica is everywhere: Mobile handsets, home entertainment, PCs and printers, automotive, Storage/SSD, IoT, and convolutional neural networks. According to Cadence, over 17 of the top 20 semiconductor companies use Tensilica processors to create more compelling and competitive products.
Based on the SemiWiki readership, the trending application for DSPs is artificial intelligence peaking with the disclosure of the Apple Neural Engine inside the A11 Bionic SoC. Apple did not disclose the specs but it certainly behaves like a DSP running at up to 600 billion operations per second.
The iPhone X facial recognition is a prime example of AI inference and training on the edge which of course is powered by the new neural engine. In my opinion this is the tip of the iceberg which will lead to handset health and wellness applications we first saw on Gene Roddenberry's Star Trek in the 1960s.
Do you remember the tricorder? It's coming to your iPhone, absolutely! As history has proven, where Apple goes others will follow, so you should expect an explosion of DSP based silicon for AI applications on edge devices. The cloud is already AI enabled with ASICS (Nervana/Intel, Google, and Groq), GPUS (NVIDIA and AMD), and FPGAs (Xilinx and Intel/Altera). Unfortunately, transmission speeds (WiFi and 4/5G) will never keep up with the demands of autonomous cars, robotics, handsets, etc… so the real action will be on the edge devices and that means DSPs, my opinion.
And if you want to see the future of edge devices CES is the place to be and Cadence would be a great place to start: Schedule a meetingwith our top executives at CES 2018 and see how the Cadence® commitment to current and future Tensilica® products meets and exceed your needs. Learn more about our products in neural networks, vision, and audio, and see how Tensilica processors continue to innovate and keep your products ahead of the competition. Visit our meeting room at CES 2018 and see our vision and audio demos and Tensilica DSP-based consumer products already in the market.
Share this post via: