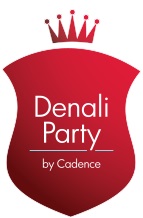 This year Cadence Design Systems is showcasing system design enablement in their booth, capitalizing on the industry shift from naked chip design to system level chip design. Apple started it with making the chips inside the iProducts as part of the system and now other systems companies are looking to take more control over their silicon. We can see it with the SemiWiki readership and the widening distribution of domains over the last six years. Companies we would have never expected to be reading about semiconductor design enablement are stopping by much more frequently, especially with IoT, Automotive, and Artificial Intelligence, it really is all about the system.
Historically Cadence does a great DAC and this year will be no different. Let's start with the Cadence luncheon series because that involves FREE FOOD, the opportunity for some great table talk, more FREE FOOD, and some trending topics:
Towards Smarter Verification
Monday, June 19 – 12:00-1:30pm, Ballroom B/C
High-Performance Digital Design at 7nm
Tuesday, June 20 – 12:00-1:30pm, Ballroom B/C
Overcoming Mixed-Signal Design and Verification Challenges in Automotive and IoT Systems
Wednesday, June 21 – 12:00-1:30pm, Ballroom B/C
Speaking of 7nm, TSMC and GlobalFoundries are both shipping production quality PDKs so you will see a lot of 7nm design talk at DAC this year. GF is a quarter or two behind TSMC on 7nm but it is close enough for some of the top semiconductor companies to hedge their bets and design to both, absolutely. I don't even recall the last time two pure-play foundries had competitive leading edge technology out at the same time, if ever.
Cadence is doing the expert bar again this year which is something I enjoy. It is kind of like the Apple Genius Bar except Cadence actually has geniuses. There are 60 different slots on a variety of topics which you can see HERE.
Cadence is hosting more than 20 technical sessions on the latest developments in digital, custom/analog, and verification that you can choose from HERE.The Cadence Theater is also packed with 30+ presentations from partners and customers HERE. The partner and customer talks are the most interesting to me. Partners and customers really do say a lot about a company, right? It is all about the ecosystem…
Last but not least for content there are the Cadence DAC sessions starting with the One-on-One with Lip-Bu Tan in the DAC Pavilion. This is a session I will be at because not only do I remember Cadence before Lip-Bu, I remember Cadence before Cadence was actually Cadence (the ECAD days…). After Lip-Bu's arrival in 2009, Cadence went through an EDA transformation like no other I have witnessed in my 30+ years and I am interested to hear about what is next. It truly has been an honor covering Cadence the past 6 years on SemiWiki, absolutely.
And let's not forget about the Denali Party. Space is limited so register today:

Mix, Mingle, and Enjoy!The Denali Party by Cadence
Tuesday, June 20, 8:00pm
Palm Door on Sixth
508 E 6th Street, Austin, TX

Ready for a night to remember? Catch up with old friends and meet some new ones at the popular Denali[SUP]®[/SUP] Party by Cadence. For your musical entertainment, Disco Inferno will be back to rock the house.

NOTE: You must pick up your wristband from the Cadence team in booth #107 before noon on Tuesday, June 20 or your reservation will be given to another guest.
Share this post via: