As of today, DDR4 are targeting server, networking and consumer applications, and it will take another year before we use DDR4 equipped PC at home. In fact, a majority of consumers will rather buy a smartphone or tablet than a PC, most of these devices coming with PLDDR2 and only a few high-end tablets are equipped with LPDDR3 memory. The low-power LPDDR4 specification for tablets and smartphones is still under development, and it may takes many years before it reaches mobile devices, that's why Amjad Qureshi, senior group director, Cadence IP Group think that DDR4 may also be used for ultrathin and high end tablet markets. We may wonder if it was a good decision to develop and launch DDR4 Memory Controller IP, including a PHY up to 2667 Mbps…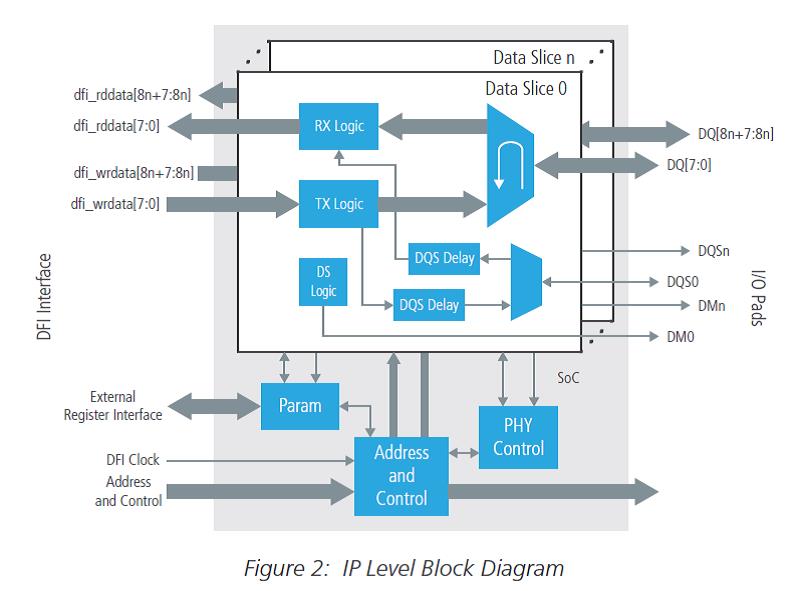 "DDR4 for servers, laptops and mobile devices will be around for a long time as no successor is under development", said Mike Howard, principal analyst at IHS iSuppli. Howard is also making a very important point, saying that "It will be the last DDR iteration". I would think this assertion to be true, because the need to higher and higher memory bandwidth becomes more and more difficult to support with a parallel protocol like DDRn is. Increasing the DDRn bus width causes implementation issues at board level, and increasing the DDRn PHY frequency generates multiple design issues, and has been proven to be far less power efficient (in Joule per transferred bit) than a SerDes based protocol… But DDR4 is here and expected to stay for a while. The Memory Controller (including PHY) IP market has probably weighted at least $100 million in 2013 (we are still expecting results to be launched by IP vendors). If we consider that DDR4 Memory Controller IP will start selling in 2014, it may applies to only 5 to 10% of the design starts, with customers accepting to pay a premium for the first IP available, thus the Average IP Selling Price (ASP) will be in the high range. Then, when in 2015 and 2016, DDR4 will reach enterprise, micro-server and mainstream PC, DDR4 Memory Controller IP sales should generate large revenues.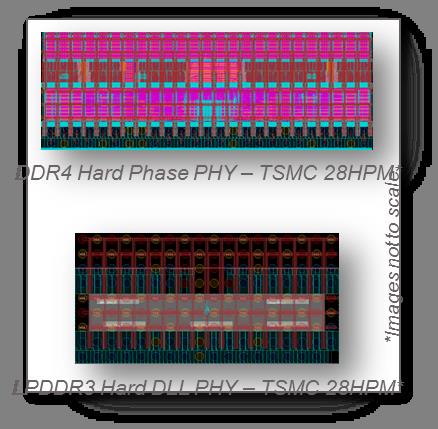 We can predict these $ sales to be higher than for DDR3, for two reasons: PHY IP ASP is getting higher with PHY frequency or transfer rate, and chip makers tend to outsource more, as far as the IP is getting more complex, or in this case the transfer rate getting higher. These are very good reasons a customer may decide to outsource, and Cadence catch it very well: "As DDR4 high-speed memories now become readily available, designers are looking for IP that can support 2667 Mbps," said Amjad Qureshi, senior group director, Cadence IP Group. "By providing both the DDR4 controller and the DDR4 PHY at such high speeds, Cadence gives designers the confidence and assurance that they can build next-generation systems which are faster, lower power and have more capacity." Obviously some technology will eventually replace DDR, but we can predict that DDR4 will be used doe a long time, especially if it's the last protocol iteration, and the cumulated DDR4 Memory Controller IP sales, from 2014 to… maybe as late as 2020, could be in excess of several $100s million.
DDR4 PHY IP is available now and for more information on DDR IP, please visit: http://ip.cadence.com/ipportfolio/memory-ip/ddr-lpddr#ddr-controllers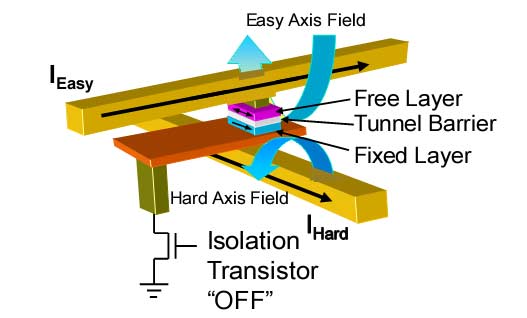 "Technologies like phase-change memory, RRAM (resistive RAM) and MRAM (magnetoresistive RAM) are under development, and one of these technologies will eventually replace DDR. Meanwhile, 3D memory chip stacking may bridge the gap until a successor emerges," Howard from IHS iSuppli said. As far as I am concerned, I don't see how the Memory (whichever technology) Controller protocol could escape to move to High Speed Serial, SerDes based protocol. Hybrid Memory Cube product is already relying on a 12.5 Gbps SerDes today (25 Gbps tomorrow), but this is an expensive technology, targeting High End Server or Networking. What will be the next protocol to support data transfer from memory, once again, whichever technology has been used, offering higher data transfer bandwidth than DDR4, and affordable enough so it could be used for mainstream applications? I honestly don't know, even if I would bet for a SerDes based protocol. But I am sure that, in the meantime, DDR4 Memory Controller IP business will have generated huge ROI, as it's expected to be the latest DDRn type of protocol (not counting LPDDR4) to be used.
By Eric Esteve from IPNEST
More Articles by Erik Esteve…..
lang: en_US

Share this post via: