When I started my IC design career back in 1978 all IC routing was done manually, today however we have many automated approaches to IC routing that save time and do a more thorough job than manual routing. To get an update on space-based routers for IC design I connected with Yuval Shay at Cadence today. The basic idea behind a spaced-based router is to simultaneously address:

IC routing of digital and AMS nets
Routing with the highest yield
DRC correct routing
Meeting electrical and timing requirements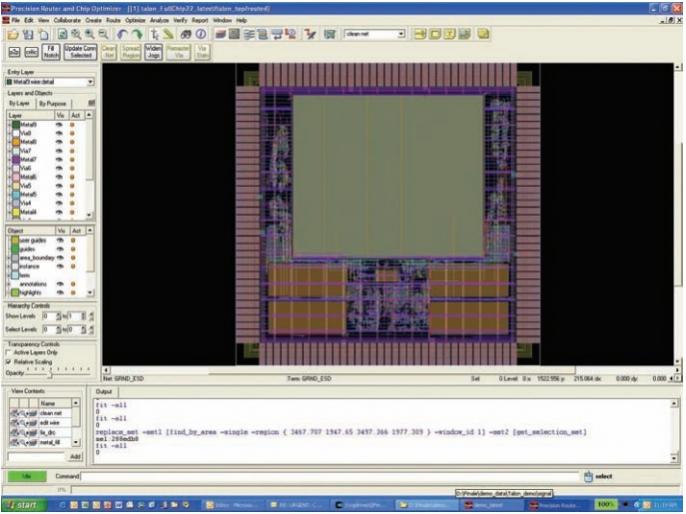 Space-based router environment

Q: What kind of IC designer would use the Virtuoso Space-based Router?
Virtuoso Space-based Router (VSR) has a variety of uses models for routing & wiring of nets.From fully interactive use model to semi-automatic and all the way to fully automatic and script based routing.Layout designers have the flexibility to select any of the routing feature based on their comfort level and the type of the designs.Junior layout engineers may feel more comfortable using the interactive wire editor and occasionally add automation to their flow by simply selecting the "Finish Wire" option.

More experience users can use VSR to route large number of nets at the top level of their design.Expert users can develop routing scripts to fully automate their flow and route 1000's of nets in their own unique way.So, to answer your question, I'd say that any user can find features in VSR they can use in order to increase their productivity.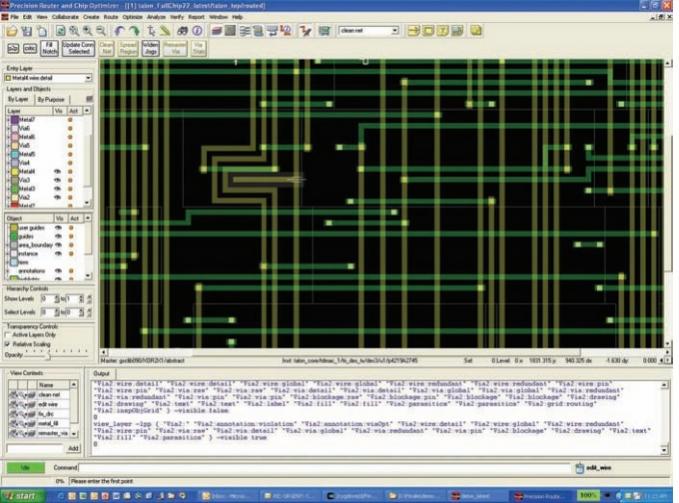 Interactive editing and routing

Q: What problems does it help solve for me?

Time and Quality. VSR automatic routing can route 1000's of net much faster than any human can while resolve DRC & routing constraints with good QoR.VSR is connectivity & constraints driven router. Let me explain what is means, connectivity driven is easy – that's what every router is suppose to do. Constraint driven needs a bit more explanation.

When it comes to routing, there are 2 type of constraints; 1 – foundry constraints or as we all calling it – design rules. 2 – design constraints.
For routing, design constraints can be anything from simple routing constraints such as Non Default Rules (NDR) to specialty constraints such as shielding, Diff-Pair, Match length and others.

These specialty constraints are very important when the style of the routing is important. For example, if a design has some sensitive nets that needs to be protected from cross-talk, a constraint can be added to the design that will force the router to keep aggressors and victim nets away from each other and add shielding wires around the group of sensitive nets.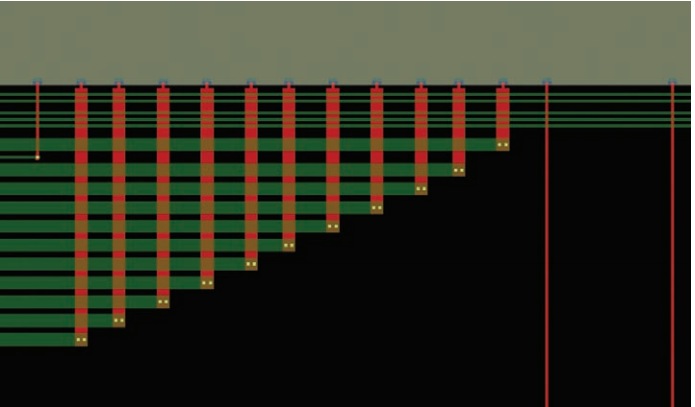 Design and manufacturing features: variable widths and spacing, pin tapering, and recommended via patterns
Q: How much time will it save me on a one year IC project?
Depending on design style and methodology that is preferred by the design team, we've heard customers quoting us a 25%-50% savings in layout time.
Q: What is the learning curve like for the tool?
Again, depending on the desired use model and the current knowledge of the user, some of the uses models are very easy to learn and others will require some training. To help with the learning curve, our users can log-in to support.cadence.com and watch video tutorials on many of our routing feature. Also, on our support page we have something we call "Rapid Adoption Kits" (RAK) which is a workshop that helps users get self-pace training on features and methodologies we have in Virtuoso.
Q: Does this router work for planar CMOS and FinFET technologies?
Yes, our Virtuoso ICADV12.1 release is fully enabled for FinFET and planer CMOS. We are working close with our foundry partners to make sure any new technology that is coming online will be enabled in our design tools.
Q: Where did the technology come from? Did Cadence acquire this from a start-up, or was it created internally?
Developed fully in-house over the last 7+ years
Q: Does the router tie in with other tools: DRC, LVS, etc
VSR has its own build-in DRC & connectivity checker. In addition to that, iPVS is a technology that runs in "real-time" DRC checks after any edit that was made to the design.
Q: Are there any customers using it that I can mention?
You can look at cadence.com and the CDNLive proceedings of the last few years to find customers testimonials on using VSR.
Q: Where do I go for more info on the router?
Support.cadence.com is the best source for information
lang: en_US

Share this post via: