Many of the most compelling applications for Artificial Intelligence (AI) and Machine Learning (ML) are found on mobile devices and when looking at the market size in that arena, it is clear that this is an attractive segment. Because of this, we can expect to see many consumer devices having low power requirements at the edge with the need to perform inference tasks.  The initial approach for this was to use the cloud for these operations; however, there are many compelling reasons to move inference to the edge, and one big obstacle. The general-purpose computer chips traditionally used in mobile and edge devices cannot perform inference fast enough with low enough power consumption. A result of this unmet need has been a dramatic increase in projects developing low power edge-based AI processing units.
Among these is an impressive offering from Perceive, a recently debuted stealth start-up under the auspices of Xperi. Their Ergo edge inference processor is targeted at consumer devices such as security cameras, smart appliances, and mobile phones. According to their CEO, Steve Teig, "Perceive has developed novel, mathematically rigorous methods for inference that redefine what is possible in an edge device. Our Ergo chip delivers data center-class accuracy and performance in consumer devices, protecting privacy and security while running at ultra-low power."
Ergo will be able to run sophisticated networks such as YOLOv3, M2Det, and others. Perceive states that Ergo can run Yolov3 at up to 246 frames per second (batch size = 1). At 30 frames per second it consumes about 20 mW. No external RAM is needed, and it fits into a small 7x7mm package. Its efficiency is an impressive 55 TOPS/Watt. The chip is fabricated on GLOBALFOUNDRIES 22FDX process and has just been announced with first time silicon success.
One piece of critical IP for this chip is the MIPI interfaces, which come from Mixel. Because image processing is a part of many AI/ML systems, MIPI is seeing expanding interest. MIPI offers power efficient and high-speed transfers of video information that is ideally suited for AI/ML applications at the edge. Mixel provided Perceive with three different MIPI IP solutions; a four-lane MIPI D-PHYSM CSI-2SM TX IP and both a two-lane and four-lane MIPI D-PHY CSI-2 RX IP on GLOBALFOUNDRIES 22FDX platform. There are two parts to the Mixel solution: the MIPI D-PHY that they developed themselves, and the CSI-2 Peripheral Controller core, which was developed by Rambus in the team that they acquired from Northwest Logic.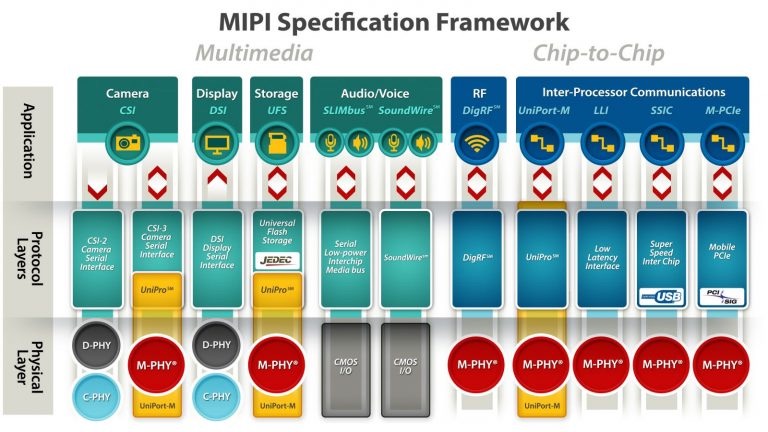 What is interesting is that Perceive went with Mixel for their D-PHY even though they did not yet have silicon on the 22FDX process. Jim Hall, Vice President of Hardware at Perceive, said that the existing silicon support at GF and other foundries gave them enough confidence to commit to Mixel for this design. Mixel worked hard with Perceive to ensure that compliance testing and characterization after integration went smoothly.
Mixel IP has been silicon-proven at nine different nodes and eight different foundries with more processes under active development, giving Mixel wide coverage. The announcement of the Perceive Ergo chip using Mixel D-PHY can be found on the Mixel website.
Also Read:
Mixel Makes Major Move on MIPI D-PHY v2.5
MIPI gaining traction in vehicle ADAS and ADS
A MIPI CSI-2/MIPI D-PHY Solution for AI Edge Devices
Share this post via: