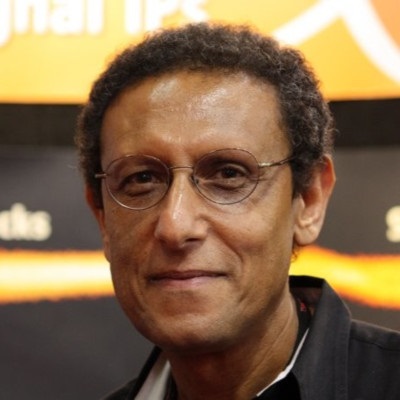 Ashraf Takla is Founder and CEO of Mixel Inc., which he founded in 1998 and is headquartered in San Jose, CA. Mixel is a leading provider of mixed-signal IPs and offers a wide portfolio of high-performance mixed-signal connectivity IP solutions. Mixel's mixed-signal portfolio includes PHYs and SerDes, such as MIPI D-PHY, MIPI M-PHY, MIPI C-PHY, LVDS, and many dual mode PHY supporting multiple standards. Before founding Mixel, Mr. Takla was Director of Mixed-Signal Design at Hitachi Micro Systems. He has over 40 years of experience in analog and mixed signal design, and holds 8 patents.
Tell us a bit about Mixel history and what lies ahead?
Mixel was founded in 1998, with one focus, to develop best of class Mixed-Signal IP. That is where our name comes from: Mixel; Mixed-Signal Excellence, so this year, we are celebrating our 25th Anniversary. Originally, we created a very wide portfolio of mixed-signal IP; PLL, SerDes, PHY's, ADC, DAC, and Transceivers. As we grew, we focused more and more on PHYs and SerDes. In 2000, we had one of the first multi-standard SerDes in the industry, running at 4.25Gbps. When MIPI came along, we were ready to jump in since we already had an IP that supported a MDDI a standard, a predecessor to MIPI. Since then, we have had great success with our MIPI portfolio and plan to duplicate that success in adjacent segments.
There are a lot of competitors in the IP space. How is Mixel different?
We have a 25-year track record of delivering differentiated IP while consistently achieving first-time silicon success. We have a saying in Mixel; first-time success is the rule, no exceptions. For every generation and port of our IP, this has been the case.
We work closely with our customers, listen to their challenges, and address them by coming up with unique and differentiated solutions that set their products and our IPs above our competition.
Based on that, we develop proprietary implementations to address unique challenges for certain market segments. As an example, when we started addressing automotive applications over 10 years ago it became clear that testability is a key challenge. We developed and patented an implementation that uniquely addresses this challenge, which is now very widely adopted by our customers. This is a differentiated solution that only Mixel provides.
Over the last 25 years, we have developed robust design methodology that encompasses all our engineering activities. This approach enables us to create different configurations of our IP's quickly with a high level of success. We call that methodology LegorithmicTM
Constant improvement in all we do. This is not only limited to our products, but also our engineering methodology and business practices. Our methodology and quality standards are always evolving and improving. What we consider excellent today might not be good enough tomorrow.
We have an outstanding culture that we call Mixel PRIDE: Partnership, Responsibility Integrity, Diversity and Excellence. This culture is one of the cornerstones of Mixel success.
Most importantly we treat our customers as partners, because at the end of the day it's all about our customers' and their customers' success.
Who are your customers? How are your customers using your IP, what applications?
We are in the wired communication space. Most of our customers use our PHY IPs to transport data at high data rates at the lowest possible power.
We have a very wide loyal customer base, many of them are repeat customers, and have become true partners. They are all over the globe and span the whole spectrum from the largest tier-one semiconductor giants to the small innovative startups, and a whole lot between. Our IPs are widely deployed wherever the system incorporates sensors/cameras or displays, such as mobile, automotive, VR, MR, XR headsets, IoT, industrial and medical devices and platforms. You can see some of our customers on our website as well as several customer demos on Mixel's YouTube page.
What is next for Mixel?
While we have been developing IP for automotive for 10 years, we continue to see increasing adoption in automotive. We were ISO 9001 certified in 2019 and in 2021, we achieved ISO 26262 certification with our process certified up to ASIL-D and multiple configurations of our IP certified up to ASIL-B. Automotive is a focus area for us.
While we continue to grow our MIPI portfolio, our market share, and expand our customer base, we are looking to replicate our success with MIPI in complementary standards. Many of our loyal customers are encouraging us to address more of their other PHY/SerDes requirements.
We have been selling our test chips at low volume for a while now and looking into growing that business and leveraging it as an entry to the chiplet business.
We are continually expanding the team and our global presence to address the ever-growing opportunities available to us.
What are you excited about?
Despite the recent high-tech industry challenges, the future of the semiconductor industry and the IP business is bright, particularly in the segments that Mixel is focused on.
I'm very excited about our plans to expand beyond our MIPI focus, and about growing our engineering team globally beyond our current footprint.
In 2021, we announced Mixel's commitment to our environment, community, and employees as a part of our CSR initiatives. We want to do our part to give back. We are offsetting 100% of the carbon footprint of our global operations and have partnered with several organizations to give back to the local community. It will be exciting to build on those first steps and see that effort come to fruition.
Our customers continue to amaze us with their creativity and innovation. There are many examples. Just this year, we announced that our D-PHY IP is in Teledyne e2v's award-winning Topaz CMOS image sensors. Our MIPI IP is in Hercules Microelectronics HME-H3 FPGA, the industry's first FPGA to support MIPI C-PHY v2.0.
So, I'm excited about future collaboration with our customers and partners and that together, as part of the ecosystem, we are changing the world in positive ways.
Mixel will be exhibiting their latest customer demos at Design Automation Conference (booth #1414) on July 10-12, 2023, in San Francisco. Learn more here.
 Also Read:
MIPI D-PHY IP brings images on-chip for AI inference
MIPI bridging DSI-2 and CSI-2 Interfaces with an FPGA
MIPI in the Car – Transport From Sensors to Compute
Share this post via: