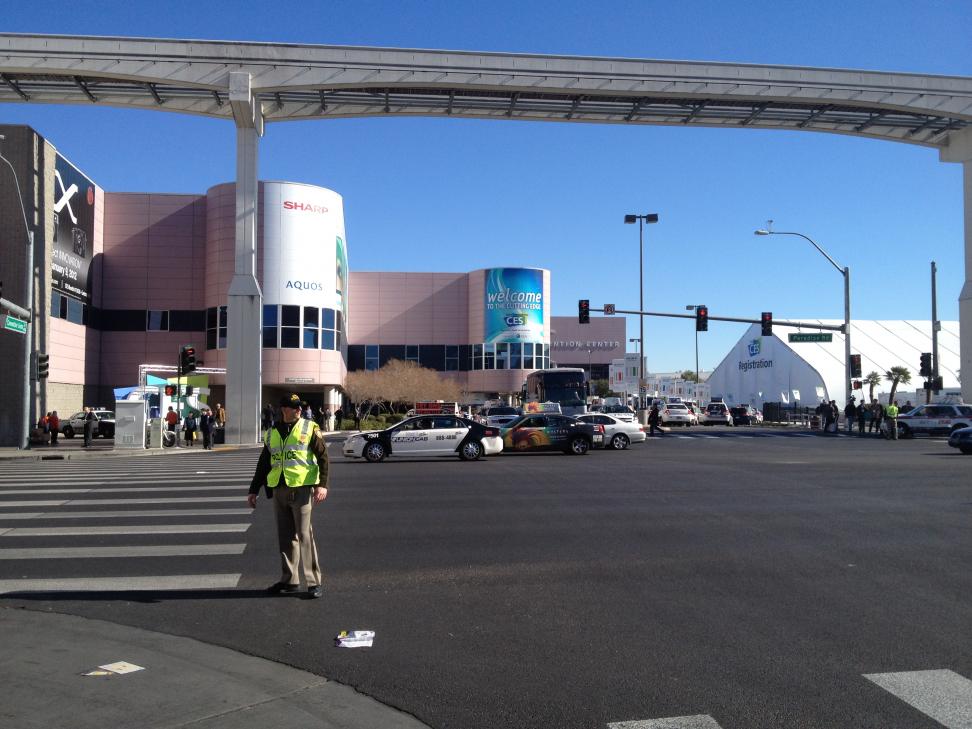 The International Consumer Electronics Show (CES) last week in Las Vegas, Nevada was the largest in history, with over 3,100 exhibitors and over 153,000 attendees – over 20% international. Hopefully this was a good sign of a solid recovery in the electronics and semiconductor industries. The major Japanese and Korean consumer electronics companies had huge display areas: Sony, Samsung, Toshiba, LG, Panasonic, and Sharp. Emerging Chinese company Haier also had a large display. A few semiconductor companies put up large booths including Intel, Qualcomm, Broadcom, Marvell and Silicon Image. Several other semiconductor companies had smaller booths or meeting rooms.

At the back of the South Hall were several tiny booths which reminded me of the Texas State Fair – not the food booths where they fry anything that doesn't move, but the booths with all sorts of gizmos designed to fill needs you did not know you had. One CES booth had electronic gadgets to sooth your various aches and pains. Another booth had models in bikinis. (Maybe they thought it was a boat show?)

The products on the display floors included newer versions of current devices: large screen LCD and 3D televisions, smartphones, media tablets, ultrabook PCs, digital cameras, etc. Some advanced products which are year or two away from introduction included glasses-free 3D TVs and TVs with over 4 times the resolution of HDTV. Many interesting products for niche application included a GPS locator for dogs and head mounted video cameras for extreme sports junkies.
The key question is: What devices will drive growth in consumer electronics and semiconductors in 2012?
In the opening keynote, Qualcomm CEO Dr. Paul Jacobs said emerging countries will drive growth in smartphones since mobile is the only way to connect to the internet in many countries. CNET's session proposed the Next Big Thing in consumer electronics will be the ecosystem – getting various devices to work together simply and effectively.
The Consumer Electronics Association – which puts on the CES– projects three categories will drive growth in 2012 (as measured in U.S.dollars). Home IT and Security growth of 5.6% in 2012 will be driven by media tablets, which were the key driver in 2011. In-vehicle Entertainment is the only category expected to show significant growth acceleration in 2012, 11.9%versus 7.4% in 2011, driven by internet radio and streaming audio. Portable communication growth of 14.3% in 2012 will be primarily from smartphones.Overall consumer electronics growth in 2012 is forecast at 3.7%, less than half of the 7.9% growth in 2011.

DIGITIMES Research of Taiwan projects smartphone unit growth of about 40% in 2012 to over 650 million units, following growth around 60% in 2010 and 2011. Media tablet shipments are forecast to grow 60% in 2012 to over 95 million units.

Over 20,000 new products were introduced at CES, a sign that innovation in the industry is alive and well. Many of these products are new and improved versions of existing products. Others represent new product categories which could drive new niche applications or potentially become major products in the next few years. However for 2012, growth will likely be driven by the same products which have driven growth for the last couple of years.

Share this post via: