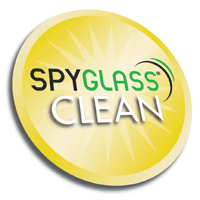 As SoC design has transformed from being about writing RTL and more towards IP assembly, the issue of IP quality has become increasingly important. In 2011 TSMC and Atrenta launched the soft IP qualification program. Since then, 13 partners have joined the program.
IP quality is multi-faceted but at the most basic level, an IP block needs to do two things: it needs to meet its specification (for example, adhering to the protocol standard for a network interface) and it needs to be easy to implement into the design. Ideally, the IP itself does not need to be changed at all, this would be an indication of lack of IP quality and immediately increases the verification cost.
October 16th is the TSMC Open Innovation Platform Ecosystem Forum at the San Jose convention center. Anuj Kumar of Atrenta will discuss the TSMC IP Kit, which is a joint development between TSMC and Atrenta using the SpyGlass platform for IP handoff analysis and validation. The presentation will be at 11am. In particular he will discuss the new version of the IP Kit, TSMC IP Kit 2.0, currently under joint development between Atrenta and TSMC. This version of the kit adds physical analysis of the IP (such as routing congestion) as well as advanced formal metrics the explore the ease of verification of the IP.
Anuj will review the tests that are part of the Kit, show example quality metrics and DataSheet reports, and discuss the kind of design issues that have been uncovered and fixed as a result of the program. He will present the timeline for implementation of IP Kit 2.0 and the results of the testing of IP Kit V2.0 with IP partners.
Information about the TSMC OIP Ecosystem Forum is here. Information about IP Kit is here. As well as Anuj presenting, Atrenta will also be exhibiting at booth #405.

Share this post via: