When AMD sought to shed its costly manufacturing operations, Ibrahim Ajami saw an interesting opportunity, one that promised to bring semiconductor manufacturing to Abu Dhabi. Let's start with the January 2010 interview with Ajami, the 35 year old Chief Executive Officer of Advanced Technology Investment Company (ATIC), which is owned by the Government of the Emirate of Abu Dhabi, the controlling shareholder of GlobalFoundries (GFI).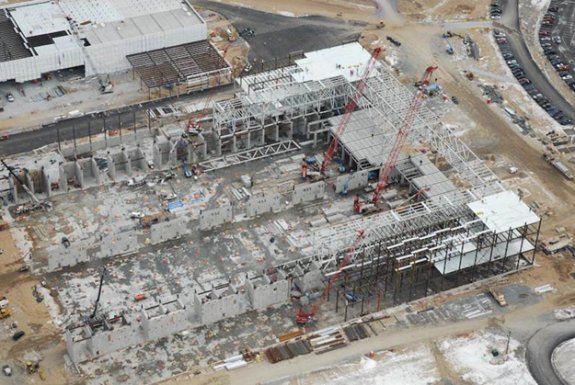 GlobalFoundries wants 30% of the made-to-order chip market within three years. "Am I setting very aggressive targets? Yes," Ajami said in a Jan. 28, 2010 interview in Abu Dhabi. "We need to be a $5 billion company in the next two to three years." A 30% share would take GFI well past United Microelectronics Corp (UMC), making it the world's second-largest contract manufacturer of chips after Taiwan Semiconductor Manufacturing Co (TSMC).
As I mentioned in TSMC versus GlobalFoundries Part I and Part II, GFI is attempting to compete head-to-head with TSMC in the first source semiconductor market, while UMC and SMIC are content to be second and third source semiconductor manufacturers. GFI has not been shy about their challenge to TSMC's wafer supremacy and TSMC has responded in kind by increasing capital expenditures, increasing R&D expenses, and hiring thousands of engineers.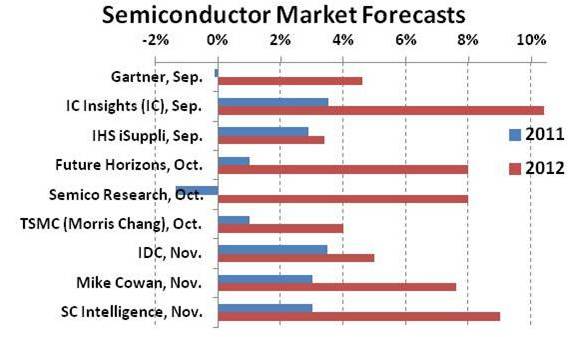 Unfortunately it has not quite worked out as planned. As reported by the Albany NY Times Union: "GlobalFoundries delays fab plans, construction of facility in Abu Dhabi put on hold; Malta expansion in doubt" due to the "uncertain global economic outlook"? As reported on SemiWiki last week by Bill Jewell of Semiconductor Intelligence: Semiconductor market to grow 3% in 2011, 9% in 2012. I agree with Bill, 2012 will be a significant semiconductor growth year, so I'm not buying the uncertain global semiconductor economic outlook excuse. To me, this is a case of poorly set expectations and as a result, a failure to implement.
GlobalFoundries partner and number one customer AMD recently blamed a revenue shortfall on "continued 32nm manufacturing issues" which resulted in shortages of the Llano APU. AMD Q3 revenue growth was closer to 5% versus the forecasted 10% with lower margins than expected. Other AMD products have been delayed, some products have been moved to TSMC. The blame again falls on GFI's inability to deliver.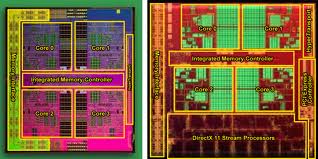 This is an interesting dynamic since AMD and GlobalFoundries share board members and equity. The 32nm manufacturing facilities in question belonged to AMD (Dresden) as do the employees that run them, so they are in effect pointing the blame finger at themselves. But since AMD is a publicly traded company and GlobalFoundries is private, rhetoric to boost AMD stock value is a net gain.
Meanwhile GlobalFoundries and AMD are both doing the executive shuffle with new CEOs and other key infrastructure members. Several of the GlobalFoundries guys now work for the foundry group at Intel, which is interesting. Comments on LikedIn thus far are running negative:
"Has the "Energy" money tap been turned off for the Semiconductor industry? GloFo is asking for more money? "A proposed second fab in Malta is also off the table, the company says, unless New York State officials approve even more financial assistance." Maybe it's just politics, either way, interesting development (or lack thereof)."David Bethke
"This is too bad but not completely unexpected. Considering the current world market it is a huge task to try to open several phases of the NY fab and a completely new one in an area of the world where there is little semiconductor manufacturing experience."Stephen Griffing
You forgot to add: "due to flooding in Thailand", "due to inept executive management", and "due to unreasonable shareholder expectations, reducing corporate reinvestment and key employee acquisition and retention."Andy Turudic
I will dig deeper in the coming weeks. Let me know what you think of GFI's prospects moving forward and I will keep you posted on what I find out.
Note: You must be logged in to read/write comments.

Share this post via: