Well, it's official, the TSMC Board of Directors approved an investment to establish a wholly-owned subsidiary in Arizona with a paid-in capital of $3.5 billion. As history shows the investment may be more than that but $3.5B is a great starting point. This is being discussed in the SemiWiki Forum  and I have been gathering inside intelligence from the ecosystem so let me offer my experience, observation, and opinion.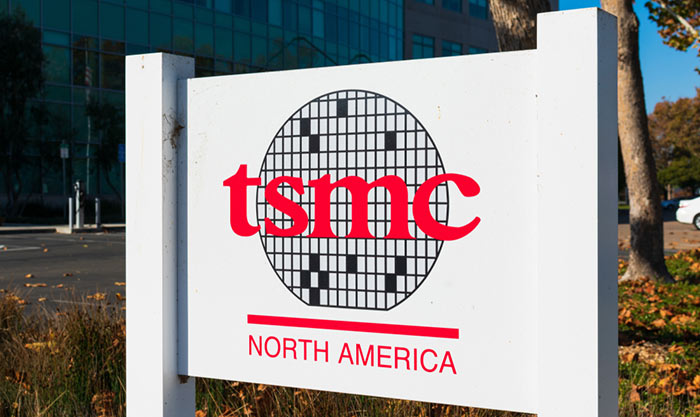 This is a GREAT political move by TSMC that will help insure the independence of Taiwan, absolutely. It's only 20,000 wafers per month to start but it can be expanded quite rapidly as TSMC expertly does. Consider this first fab a "toe in the water" test to see how the US Government responds.
In my opinion the target customers would be the US Government and suppliers. Xilinx for example does quite a bit of government business with their FPGAs. Intel is shipping 16nm products today so a US based 5nm fab in 2024 would be perfect timing for Xilinx "made in the USA" customers.
And yes I know that TSMC built a fab (WaferTech) in the United States in 1996 but that was a joint partnership with three other companies. TSMC bought out the partners and now runs it as a wholly owned subsidiary.
Unfortunately, this "toe in water" move is certainly not a guarantee of political success. TSMC did a similar toe in water test in China with Fab 16 in Nanjing (2016) which did not go as planned. Rumor has it the China Government took this olive branch and used it to advance the China semiconductor initiative by "monitoring" construction and recruiting TSMC employees:
China hires over 100 TSMC engineers in push for chip leadership, Emerging chipmakers offer lavish pay packages to snap up talent.
TSMC also has an older 200mm fab in Shanghai but competing against the China Government backed SMIC is now rather challenging for foreign owned manufacturing companies inside of China.
The ultimate goal of course is for TSMC to be an active part of the H.R.7178 – CHIPS for America Act introduced in Congress on June 11th, 2020. Given the importance of semiconductors to modern life let's hope this bill passes and ushers in a new era of global semiconductor collaboration, absolutely.
Creating Helpful Incentives to Produce Semiconductors for America Act or the CHIPS for America Act
This bill establishes investments and incentives to support U.S. semiconductor manufacturing, research and development, and supply chain security.
Specifically, the bill provides an income tax credit for semiconductor equipment or manufacturing facility investment through 2026. The bill also establishes a trust fund to be allocated upon reaching an agreement with foreign government partners to promote (1) consistency in policies related to microelectronics, (2) transparency in microelectronic supply chains, and (3) alignment in policies towards nonmarket economies.
The Department of Commerce shall, through the National Institute of Standards and Technology (NIST), carry out a program of research and development investment to accelerate the design, development, and manufacturability of next generation microelectronics, including through the creation of a Manufacturing USA institute for semiconductor manufacturing. Commerce shall also establish a program to match state and local government incentives offered to private entities for the purposes of building fabrication facilities relating to semiconductor manufacturing. Further, Commerce shall assess the capabilities of the U.S. industrial base to support the national defense in light of the global nature of supply chains and interdependencies between the industrial bases of the U.S. and foreign countries with respect to the manufacture and design of semiconductors.
The Department of Defense shall prioritize the use of specified available amounts for programs, projects, and activities in connection with semiconductor and related technologies.
The President shall establish within NIST a subcommittee on matters relating to U.S. leadership in semiconductor technology and innovation, which shall develop a national strategy on semiconductor research.
"Semiconductors were invented in America and U.S. companies still lead the world in chip technology today, but as a result of substantial government investments from global competitors, the U.S today accounts for only 12 percent of global semiconductor manufacturing capacity," said Keith Jackson, President, CEO, and Director of ON Semiconductor and 2020 SIA chair. "The CHIPS for America Act would help our country rise to this challenge, invest in semiconductor manufacturing and research, and remain the world leader in chip technology, which is strategically important to our economy and national security. We applaud the bipartisan group of leaders in Congress for introducing this bill and urge Congress to pass bipartisan legislation that strengthens U.S. semiconductor manufacturing and research."
Share this post via: