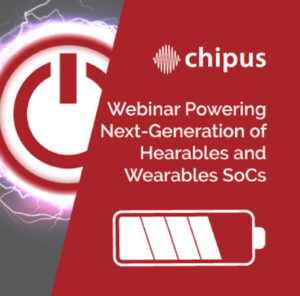 Chipus is an interesting company. It's been around since 2008 and focuses on mixed-signal ASICs, intellectual property blocks and IC design services. They are headquartered on the island of Florianopolis, which is described as the most dense startup ecosystem in Brazil. The company has substantial skills in analog and mixed signal designs, but they've also successfully delivered designs in FinFET technologies from RTL to tapeout. Having spent time in analog, mixed signal and FinFET design, I can tell you it's a rare blend of skills to be able to address all of these disciplines. You can learn more about Chipus from the interview Dan Nenni did with their CEO, Murilo Pilon Pessatti here. Recently, I had an opportunity to preview a webinar that discusses powering the next generation of hearables and wearables with Chipus. IoT is hot, so this one certainly caught my attention.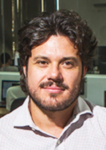 The webinar is presented by Murilo Pessatti, CEO of Chipus and Heider Marconi, manager of technical sales at Chipus. Murilo co-founded Chipus. He started working with semiconductor design more than 15 years ago. Between 2003 and 2005, he worked in the power management group of Chipidea Microelectronics, Portugal (acquired by Synopsys). After his experience in Europe, Murilo joined CEITEC (a Brazilian IDM Company) as technical leader and project manager for three years. He holds an MSEE degree in analog IC design from UNICAMP (State University of Campinas) and also has background in project management.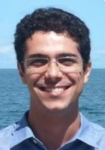 Heider was previously CEO of DFchip, a design house and IP provider focused on developing efficient and low power circuits. He joined Chipus three years ago. Both these gentlemen have substantial background in power management and this was the focus of the webinar.
The webinar began with an overview of the hearables and wearables market and Chipus from Murilo. While these kinds of devices have been around for a long time, they are now becoming quite ubiquitous and consumers are demanding smaller, lighter and more comfortable devices. Success in this market will be decided by fashion trends and the devices themselves must accommodate those trends.
Applications include entertainment, health monitoring and augmented reality. Murilo shared some market size data, which is absolutely staggering.  You'll need to watch the webinar to see the numbers for yourself. Murilo also discussed some work Chipus is doing with GLOBALFOUNDRIES on their 22nm FD-SOI technology, called 22FDX. After a discussion of market dynamics, Murilo handed the presentation over to Heider, who presented a comprehensive power management IP solution from Chipus based on GF 22FDX.
This IP handles a great deal of the power management functions for IoT class devices, including battery charging and battery management as well as overall power management for the chip. Since every design is different, the IP is highly configurable, allowing substantial power management offloading from the main processing portion of the design. Heider goes into a lot of detail, you really need to see the webinar and check it out.
The webinar concludes with a robust Q&A, addressing some very relevant application-level questions. The webinar replay is available HERE. I was amazed at the size of this segment of the IoT market. It's definitely worth the time to see how Chipus is powering the next generation of hearables and wearables.
About Chipus
Chipus Microelectronics (ISO 9001:2015 certified) is a semiconductor company focused on the development of mixed-signal ASICs, intellectual property (IP) blocks and IC design services.
The company has more than 200 analog IP blocks in process nodes from 22nm to 0.35um of various foundries. Since its foundation in 2008, Chipus has worked with customers worldwide (South and North America, Europe, and Asia) with firm commitment and flexible client support.
Besides analog and mixed-signal expertise, Chipus also offers custom digital IC design services having successfully delivered designs in FINFET technologies from RTL to backend.
Headquartered in Florianópolis, Brazil, Chipus has a US subsidiary in Silicon Valley and sales teams in both USA and Europe.
 
 
 
 
 
 
 
 
Share this post via: