Last week I heard about the Indian Cabinet approving the proposal for setting up of two Fabs in India. One led by IBM, Tower Jazzand JP Associates(an Indian business house), and the other led by HSMC(Hindustan Semiconductor Manufacturing Co.), ST Microelectronicsand Silterra. Indian Semiconductor community including IESA (India Electronics and Semiconductor Association) has welcomed the step; indeed it must, naturally, as the community has dreamed since long about having a Fab in the country. I am specifically delighted to hear this as I get a nostalgic feeling after remembering about the 3 micron Fab during my first job at ITI (Indian Telephone Industries in those days), Bangalore in 1990s. That became obsolete long ago; also another one at SCL (Semiconductor Complex Limited at Chandigarh near Delhi) became dysfunctional. Since then any Fab has not seen the light of the day in India so far.
It's definitely something to cheer about (as this can aid in containing a significant portion of the estimated $400B electronics revenue by 2020 within India, thereby cutting the Current Account Deficit, year over year) provided it comes up to be true in a sustainable business sense which means several things; I am going to talk about in a minute. But before that I must say that it can be sustainable only when it is able to create Net Positive Value (yes essentially positive net present value and economic value addition) for the country as well as for the world. So, what are those factors which need to be looked at and questions answered before we can celebrate the success?
A Long Term Plan – As Foundry setup is highly Capital intensive, it must be supported with a solid long term plan and financial backing. I am sure, before proposing they must have planned for this; my concern is only that the tri-party – the Government, the Indian private partner and the MNC partner firmly support the plan for say, 10 years at least. What-if scenario needs to be analyzed and firmed up sooner than later. The whole contingency plan needs to be in place now for the initiative to last forever.
Fiscal Sustenance – This specifically pertains to the Indian Government. As tax holiday, subsidy, zero duty, financial investment etc. will play an important role in promoting the Fab along with the semiconductor industry in India; this will put further pressure on already large Fiscal Deficit. How much prepared is the Government to support this?
Support Infrastructure – This is a very important aspect which needs to be looked at for smooth running of the Fab. Can a world class, sustainable infrastructure, as required by a modern Fab be provided? Say swift transportation, large quantity of pure water, uninterrupted electricity, communication, pollutant free environment etc. I am sure, these can be done, but that needs careful planning, not only within the Fab but outside as well for an effective operation which can provide positive end result.
Government Policy – This is one of the most important factors for such a massive step to be taken. The policy (that includes all kinds of subsidies, which may be tapered down in future with due conditional clauses) taken up now must be valid and stable for at least 10 to 15 years irrespective of which party is in power.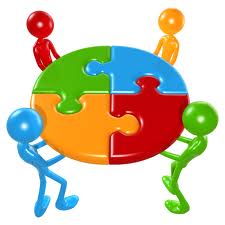 Business Leadership – When I talk about sustenance, business leadership by this consortium is a must, which is the core which emanates from the owners of the organization. They need to own the business as one entity. They need to provide the whole chip solution and not parts of it. The next comes operations, the foundry must produce at profitable cost (infrastructure and environment plays an important part in it) to remain viable. Otherwise, import of chips or its parts will continue at lower cost and the capacity of the foundry will remain idle. We have seen examples in other areas like capital goods and some commodities imports in India. Also, the foundry needs to produce what the market demands. Another aspect of business leadership – It needs to integrate with the world market in this modern globalized world, collaboration in the semiconductor ecosystem is a given.


Technology Leadership – Although I have no information about the process nodes and the like, I must say that in order to remain in business, the technology must be forward looking, otherwise it may become obsolete without giving any notice in this fast changing technological environment and we may go back to square one. Another aspect of technology leadership is that it must be superior and look up to the world market rather than only looking at Indian domestic consumption and cutting down on electronics import. That short sightedness can again lead to obsoleteness in due course of time.
India has been a service oriented market. It needs to transform itself into product oriented market. And for that there is lot more which needs to be done by the Government, by business leaders, entrepreneurs and the people in general, to change the mindset to take up ownership. It needs a positive vibrant environment where people and specifically entrepreneurs are able to see the real value created by their suppliers and employees, and reward them, and in return create greater value for themselves. It must be a win-win situation.
Let's see where we go from here on realization of Foundry business in India. Comments welcome!

Share this post via: