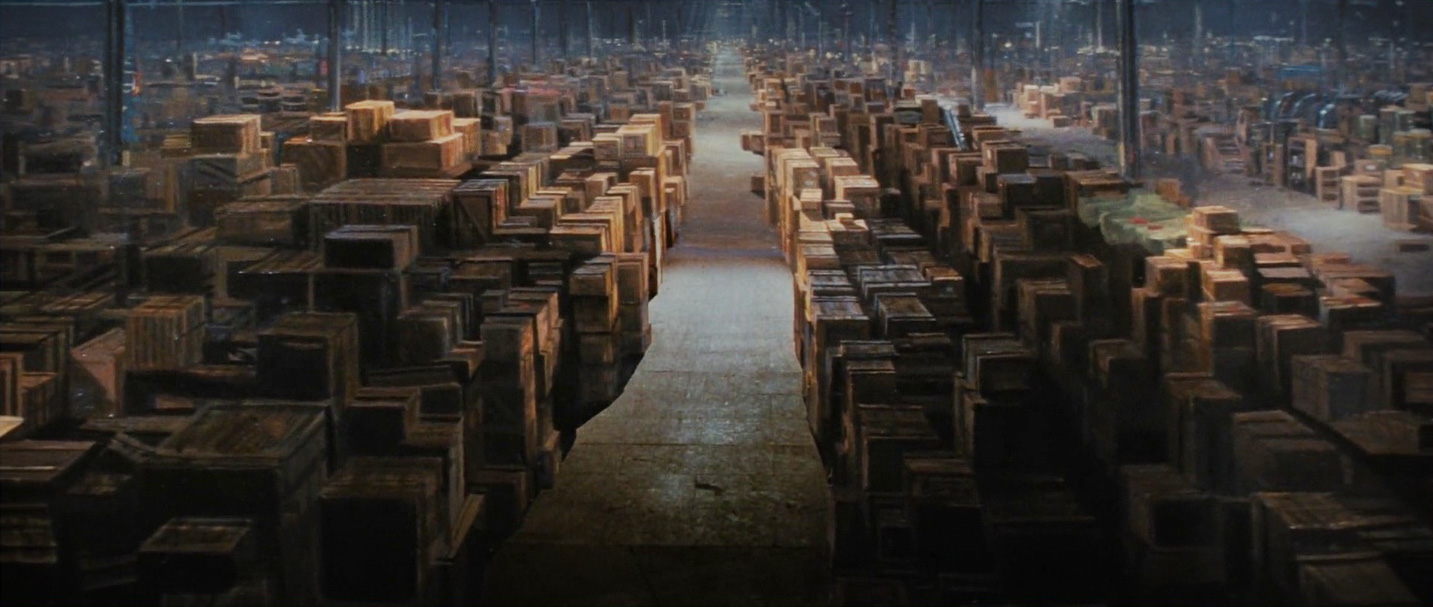 In the closing scene of Steven Spielberg's Raiders of the Lost Ark (1981), the camera pulls back to reveal an enormous warehouse stacked with crates of artifacts hidden away by the US government. 
One could imagine a similar warehouse in China today. The crates would hold a different kind of treasure – semiconductor production equipment.
Literally tons of foreign chip-making gear has been stockpiled by China in recent years – exceeding what is needed for current or even near-future production levels. That's why ASML and Lam Research are reporting China sales reaching levels of 46 per cent and 48 per cent of total revenues, respectively, in the third quarter.
The biggest winner from this buying binge is Netherlands-based ASML. Even before the US government tightened export controls on chip-making tools to China, to include the Twinscan NXT1980Di, Chinese buyers were snapping up everything they could lay their hands on.  What's more, the spending spree is bankrolled by China's government through massive state subsidies that support local chip champions such as SMIC and YMTC.
Between January and August this year, China imported $3.2 billion worth of semiconductor manufacturing gear from the Netherlands, a 96.1 percent increase from the same period in 2022, according to figures cited in the 2023 Annual Report to Congress.
That's pretty much all ASML. Do the math and it probably adds up to over 100 machines, given that most would not be high-end DUV systems costing 60 million euros (US$65 million) apiece. ASML has indicated that Chinese customers are buying mostly older machines, and they cost between 10 million and 20 million euros each.
China's imports of semiconductor production equipment from all countries totaled $13.8 billion over the first eight months of 2023, according to the same report. This is by no means a recent trend. In 2020, Chinese chip makers spent almost $32 billion buying tools from suppliers in Japan, South Korea, Taiwan and elsewhere, a 20 per cent jump from 2019.
"China has already made the decision that it is going to buy all the equipment that it can possibly buy for as long as it can buy it," said Gregory Allen, an AI and chip expert at the Washington-based think tank Center for Strategic and International Studies, speaking on the Stratechery podcast on October 26.
The Twinscan NXT1980Di system, a workhorse for many Chinese fabs, was introduced by the Dutch firm in 2015. Last week, at a major China trade expo in Shanghai, ASML China president Shen Bo told local media that by the end of this year the company's installed base of "photolithography machines plus measurement machines" in China would be "close to 1,400".
A few years ago, an ASML lithography system was even used by a wafer fab start-up in Wuhan, central China, to wrangle more than $2 billion in funding from the provincial government. Two weeks later, the machine was put up as collateral for a $80 million bank loan. That turned out to be a ponzi scheme, with the fab in question, Hongxin Semiconductor Manufacturing Co (HSMC), collapsing at the end of 2020 without producing a single wafer.
So far, China has not been able to get its hands on one of ASML's EUV machines, which have been strictly forbidden all along. However, Chinese fabs like SMIC are proving adept at stretching their DUV kit to produce 7-nm chips, like the one in Huawei's Mate 60 5G smartphone.
SMIC is accelerating its acquisition of fab tools. When announcing third quarter results last week, co-CEO Zhao Haijun said the company would ask suppliers to speed-up deliveries to "ensure ramp-up of production at plants that have been initiated", due to the impact of geopolitics on shipment schedules. SMIC raised its annual capex budget to $7.5 billion for 2023, 18 per cent higher than last year.
What is the risk of China reverse engineering one of ASML's top-end DUV immersion systems, thus insulating itself completely from export bans? Given enough time, anything is possible. That's certainly the overarching goal of the Chinese state, according to experts.
"I have not heard of a machine that is currently in China that there is not a Chinese company working on reverse engineering," Allen said on the Stratechery podcast. "China's ability to reverse engineer a Lam etching tool in 2010 was pretty crummy. China's ability to reverse engineer in 2023 has improved considerably… every single component is the same. The spare parts for our machines work as the spare parts for their machines," he said.
That begs the question: what will China do with its stockpile of foreign semiconductor production equipment if it successfully transitions to locally made gear copied from the West? To be sure, they'll be stuck with a big warehouse of (very expensive) spare parts.
Also Read:
The Significance of Point Spread Functions with Stochastic Behavior in Electron-Beam Lithography
KLAC- OK quarter in ugly environment- Big China $ – Little Process $ – Legacy good
ASML- Longer Deeper Downcycle finally hits lithography – Flat 2024 – Weak Memory – Bottom?
Share this post via: