Senior Physical Design Engineer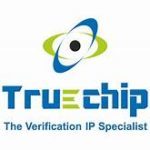 Education
BE/B.Tech./MS/M.Tech.(Electronics or Electronics & Communication)
Physical Design Engineer
knowledge of PD Flow from netlist to GDS  (Floorplanning, Synthesis, Power Planning, Placement & Optimization, CTS, Routing, ECO steps, Timing/SI)
Good idea about OCV/MMMC and multi power designs (Level shifters, Isolation cells etc)
Should have worked extensively on XTalk/SI/EM
Knowledge about CTS, Clock tree methodology and clock skewing.
Tool specific knowledge: ICC, innovus, primetime, DC, Genus depending on the background
Knowledge of DRC/LVS, IR Drop, Formal Verification and Synthesis.
Job would require complete ownership from netlist to GDS for blocks.
Should have worked on 28nm and lower technologies.
Tools: ICC or Innovus for PnR , Encounter for FloorPlan , Redhawk for IR Drop, PT/PTSI , Calibre
Activities: Physical design of Hard Macros/Partitions.  gate-level- Netlist to GDS, technologies varying from 28nm to 7nm .
PD activities involve: 
Hard Macro floorplan/IR Drop/placement/CTS/Routing/Timing Optimization/Timing Closure/DRC/LVS
Share this post via:
---