Product Manager AI/ML f/m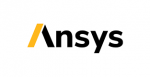 Website ANSYS
Summary / Role Purpose
​The Product Manager AI/ML is responsible to develop a plan to incorporate AI/ML technology into the Ansys product roadmaps so that our customers can benefit from these new technologies.  The individual has broad working knowledge of the product portfolio and works together with the global PM team, the CTO office, the Product Marketing and R&D teams. The Product Manager AI/ML is responsible to spread the information on AI/ML plans and initiatives across Ansys.
Key Duties and Responsibilities
Explore opportunities to utilize AI/ML technologies (like ChatGPT) across the Ansys product portfolio by strong collaboration with the Ansys product management team and the CTO team.
Identify the additional business potential that Ansys could leverage by systematic adoption of AI/ML technology in its products.
Contribute to an Ansys AI/ML product vision and a corresponding strategy for cross-product/cross BU adoption of AI/ML technologies to achieve that vision.
Spread the information on AI/ML plans and initiatives across Ansys (AI/ML information hub)
Work with product line and product managers across the Ansys portfolio to include AI in their product plannings to support the strategy.
Identify and describe use cases and target personas.
Identify product capabilities based on AI for the Ansys product lines/products
Derive appropriate time plans for the realization.
Coordinate the product planning efforts to leverage synergies and avoid parallel developments.
Assist the Ansys product managers with updating their GTM strategies for AI/ML capabilities included in their product lines/products.
Monitor the progress of the AI roadmap and the business impact.
Work with product marketing and field marketing on external messaging of the Ansys AI/ML vision and strategy.
Minimum Education/Certification Requirements and Experience
Required Education and Degree Type: Bachelors degree in Engineering, Computer Science, Data Science, Machine Learning or closely related field.
Required Minimum Years of Experience: 2+ years of combined experience in any of the following: engineering, computer aided engineering (CAE) simulations, AI/ML, computer science, or data science (alternatively holding a Masters degree and no experience.)
Understanding of machine learning concepts, machine learning models, and algorithms.
Understanding of AI and other specialized concepts like deep learning.
Basic understanding of common programming languages, such as Python.
Experience with commercial CAE tools, engineering simulation concepts, and product capabilities.
Excellent communication skills, especially the ability to communicate business value of technical innovations.
Must be able to travel up to 25% of the time (Europe, US and Global).
Preferred Qualifications and Skills
Masters degree in business, science or engineering, 5+ years of combined experience in engineering, CAE simulations, computer science or AI/ML related technologies
Experienced in using Ansys flagship products of the BU and/or competitive products in the market
Complete understanding of various machine learning branches and disciplines such as supervised and unsupervised learning.
Prior experience in a technical engineering, technical sales or product management role
Share this post via:
---