Bluetooth System Validation Team Lead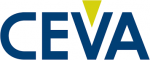 Description
You love technology and you are probably a user of connected object?
You are interested to work on wireless communication?
Don't wait and join us to be part of the future of the Internet of Things.
If you feel connected, come on board!
Here in CEVA we are developing state of the art Wireless IPs. In the Wireless Internet of Things division, the Bluetooth department create quality IPs that power millions of devices around the world. Joining CEVA's Bluetooth Software team is an opportunity to play an important role in this exciting adventure and a chance to contribute to the future of the Bluetooth technology.
As a Bluetooth System Validation team leader, you will drive the validation of major components of our Bluetooth IPs. The position requires knowledge in the different phases of the validation and certification processes and capability to work, with your team, closely with all involved in the project (hardware, validation, customer support and marketing).
Your main activities will be:
Responsible for a team of system validation engineers, planning and assigning tasks
Architect and implement validation flows and methodologies that are reliable and enable fast and extensive validation of our products
Analyze Bluetooth standard test specifications and derive test requirements
Verification, validation and testing of our Bluetooth Controller/Host/Profiles/Application on simulated environments and FPGA
Participate to the certification of the Bluetooth product
Diagnose system issues and provide efficient fixes
Report issues to the Bluetooth test specifications, and discuss with Bluetooth SIG toward resolution
Requirements
Holder of an Engineering degree in computer sciences, electronic, embedded systems
At least 5y of experience in system validation, 2y as a tech lead or in a managerial position
Knowledge of the validation flows, from requirements definition to implementation and running tests
Proficient at python and C/C++ programming languages
Hands-on Software debugging on various environment (Simulation/FPGA/SoC)
Effective communication skills and a strong ability to collaborate with others
Significant leadership and organizational skills
Experience in validation for a communication protocol is a plus
Share this post via:
---