A&MS Circuit Design Engr, Sr II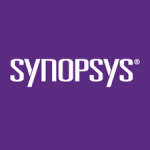 Job Description and Requirements
Design, development, troubleshooting, and debugging of multi-Gb/s SERDES IP.
You will be part of a fast growing analog and mixed signal R&D team developing high speed analog integrated circuits. Working from SerDes standards to block specifications, you quickly identify potential circuit architectures and successful design strategies. You will work with a cross functional design team of analog and digital designers from a wide variety of backgrounds. Our environment is best in class with a full suite of IC design tools supplemented by custom, in-house tools supported by an experienced software/CAD team.
Requirements
•In depth familiarity with transistor level circuit design – sound CMOS design fundamentals
•Exposure to SERDES sub circuits (ie. TX, RX ,adaptive Equalizers-(FIR, DFE, CTLE), PLL, DLL, ADC, BGR, Regulators, etc)
•Aware of ESD issues (ie. circuit techniques, layout)
•Familiarity with custom digital design (ie. high speed logic paths)
•Knowledge of design for reliability (ie. EM, IR, aging, etc…)
•Knowledge of layout effects (ie. matching, reliability, proximity effects, etc…)
•Familiar with Custom design and/or Cadence, HSPICE, HSIM,Ultrasim,etc
•Exposure to scripting for post processing of simulation results (ie. TCL, PERL, MATLAB etc…)
•Some knowledge of system level budgeting (ie. jitter, amplitude, noise, etc…)
•Aware of signal integrity issues (ie. effects of packaging, board parasitics, crosstalk, noise)
· Good communication and documentation skills.
Share this post via:
---