The recent announcement from CEVA that it has joined the Wi-Fi Alliance® to further advocate for a software-based Wi-Fi® strategy shows that the new CEVA-XC4000 DSP can be used in various communication protocols, not limited to the traditional baseband processing for the wireless handset phone, where DSP IP core usage is massive. This follows on from the company's recent announcement of a new software-based, reference architecture targeting multi-mode Wi-Fi 802.11 mobile stations (STA) and access points (AP) together with partner Antcor, S.A. CEVA's Wi-Fi reference architecture is based on the new CEVA-XC4000 DSP architecture framework and is ideal for cost-efficient, ultra-low power applications.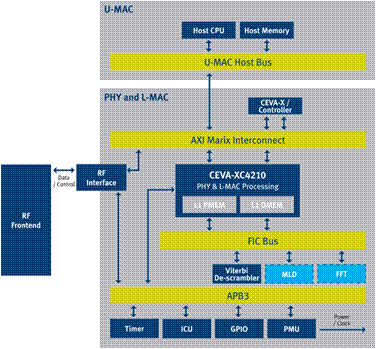 If you look at the various challenges that chip makers are facing today in the market segments exhibiting the higher growth, wireless handset or media tablet for example, you realize that time-to-market is probably the most crucial. These segments are consumer oriented, the end user behavior relatively to a new product can have a stronger than ever impact on companies turnover and generate a new deal, just look at what has happened to respected OEM like Nokia or RIM within a couple of years only, simply because they did not properly "smell" their customers behavior, and have been a little too slow to react… In this environment, being able to reduce development time and minimize risk by choosing software based solution whenever it's possible from a technical standpoint, preserving a great user experience, should be the best approach for a chip maker who need to launch a new product as fast as possible.
"The advent of the next generation of Wi-Fi standards including 802.11ac poses new challenges for the development of multi-standard, high performance Wi-Fi enabled SoCs," said Eran Briman, vice president of marketing at CEVA. "The continuous evolvement of these standards together with greater processing requirements dictates a new silicon design approach that will enable semiconductor companies to reduce development time, minimize risk and also extend product's life-cycle. CEVA believes that a software-based Wi-Fi approach based on the CEVA-XC4000 DSP architecture framework is the optimal way to address both the performance and flexibility issues with current hardwired designs and we look forward to sharing our expertise in this area with the Wi-Fi Alliance and its members."
Reference architectures highlights:
Addresses both PHY and Lower-MAC with minimal complementary hardware acceleration
Built around a single CEVA-XC4210 processor with minimal complementary hardware accelerators
Offers industry's most competitive SDR platform in terms of both cost and power consumption
Supports up to full 160MHz channel bandwidth
Maximal throughput of 867Mbps (scalable to 1.7Gbps) with up to 4×2 MIMO beam-forming, with 256-QAM support
Extremely low power solution targeting low power process for mobile Wi-Fi stations (STA)
High operating margins enabling customer differentiation by software
"We congratulate CEVA, Inc. on becoming a member of Wi-Fi Alliance," said Edgar Figueroa, CEO of Wi-Fi Alliance. "By joining our organization, CEVA has demonstrated its commitment to advancing Wi-Fi technology while preserving a great user experience."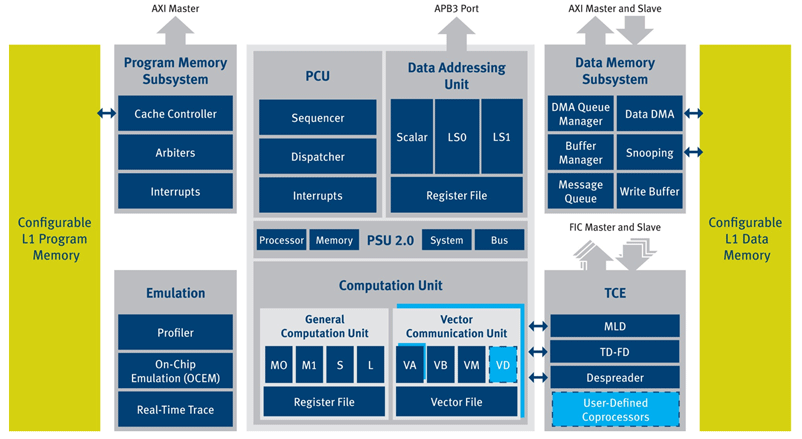 The CEVA-XC4000is a fully programmable low-power DSP architecture framework supporting the most demanding communication standards including LTE-Advanced, LTE and HSPA+, alongside Wi-Fi, DTV demodulation, white space, smart grid and more. The CEVA-XC4000 architecture is offered in a series of six fully programmable DSP cores, offering modem developers a wide spectrum of performance capabilities while complying with the most stringent power constraints. Built around the highly successful CEVA-XC DSP architecture with more than 15 design wins to date, the CEVA-XC4000 delivers up to a 5X performance improvement for the most demanding communication standards over previous CEVA-XC DSPs, while consuming 50% less power.
Eric Esteve from IPNEST –

Share this post via: