The unsung hero of the mobile world is not the CPU, it isn't the GPU, it isn't even the memory. All of those components have grown extremely quickly in recent years in terms of processing capability, capacity and the ability to shrink thanks to improvements in process technology. The CPU and the GPU seem to get all the accolades, too. The real unsung hero of the mobile world is the wireless modem for a multitude of reasons, but primarily because it has enabled the explosive growth of all kinds of data and services. This is because a modem is the wireless chip that connects your phone to cell networks and the carriers that use them. Without rapid innovation of wireless modems, we wouldn't be having nearly the fun we do with Snapchat or the immediacy of business communications. It's time to give the wireless modem the credit it deserves.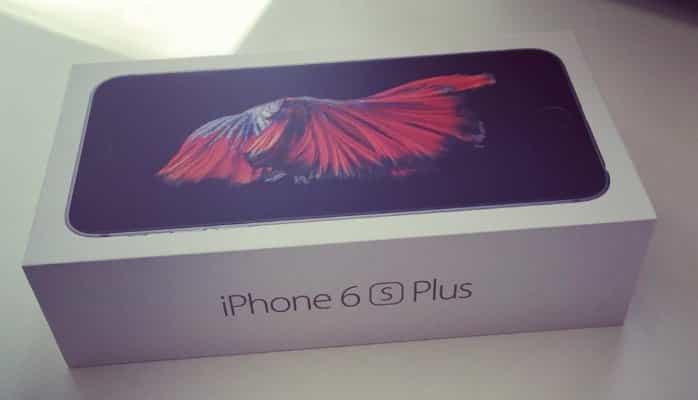 (Photo credit: Patrick Moorhead)

Content is driving explosive mobile data traffic
I remember what the experience was like 5 years ago trying to video chat with anyone on mobile, yet today I find myself and others reliably streaming video in HD almost anywhere. The explosion of data usage has been absolutely immense, for both upload and download speeds. In fact, applications like Facebook's Instagram, Snapchat and Google's YouTube are driving the demand for more data with lots of user generated content in high resolutions. Instagram has 80 million photos uploaded per day and more than 400 hours of YouTube video are added every minute.
In fact, YouTube's latest statistics point to the average mobile viewing session being more than 40 minutes. Keeping in mind that more than half of YouTube's views come from mobile devices and there are 4 billion views per day on YouTube, that comes out to more than 2 billion views per day on mobile devices. All of this is amplified by the fact that nearly every flagship smartphone and tablet today supports 4K video capture, which further increases the demand for data both up and downstream.
The growth of internet traffic driven by mobile devices and the content they generate also shows no signs of stopping. Even though the smartphone market's growth may have slowed, the pace by which smartphones and other connected devices are increasing data usage is expected to continue to grow greatly. Cisco Systems published a whitepaper in February of 2016 that looks at global mobile data traffic up to 2020 and the company projects monthly global mobile data traffic to exceed 30 exabytes. This passes my "smell test" if I dig into their research methodology and assumptions and prior forecasts have been relatively accurate. Looking back to 2015 alone, average smartphone data usage grew 43% to 929 MB a month compared to 648 a month in 2014.
This growth trend was recently verified by the CTIA with them stating that American's data usage more than doubled in 2015. Smartphones only represented 43% of total global handsets in use in 2015, but represented 97% of global handset traffic. And with the rollout of 4G in places like India this year and next year, those numbers are only going to grow. We believe that smartphones will cross 80% of mobile data traffic by 2020. Our expectations are also promising for services like Google's YouTube which already have billions of views per day as we expect 80% of the world's data traffic to be video by 2020.
Modems have played a crucial part in both enabling the growth of mobile content consumption as well as its creation. Without the advances in modem technology people wouldn't be able to upload or download the large file sizes usually associated with HD video. They also wouldn't be able to reliably stream video like they can today, something that many of the early video and streaming services struggled with and unfortunately the modem technology and infrastructure weren't good enough yet.
Modems are almost everywhere and expanding to everything
Today, most devices that use modems are smartphones, smartwatches, tablets, some computers, mobile hotpots, point of sale machines and cars. As the future moves forward we can expect more devices to become more 'connected' with modems and other devices to grow in modem usage. There is a revolution of sorts happening in the automotive industry right now with more cars every year coming with Wi-Fi hotspot capabilities and 4G LTE connectivity. Smartwatches are also slowly becoming more connected as well and with the recently announced updates to Android Wear we can expect to see even more LTE connected watches coming down the pipe. There are also future IoT uses for modems in a multitude of infrastructure, appliance and medical uses that are only beginning to take off. Many of these devices are going to require modems if they aren't going to be fixed to one location or are fixed but cannot rely only on a Wi-Fi connection for reliability's sake.
The standard metrics of modem speed
Right now, the primary metric of performance of modems is based upon their speed, but modems performance is not always a function of just their maximum potential speed. Most modems are classified under a certain 3GPP UE (user equipment) Category or commonly abbreviated 'Cat' with LTE Categories ranging from Cat. 0 with download and upload speeds of 1 Mbps to Cat. 16 which has a maximum download speed of 1Gbps or 1000 Mbps and a maximum upload of 150 Mbps. These speeds are all possible thanks to the increased capabilities of modems to combine different wireless signals into a single connection. Using the latest LTE standard you need at least three signals with a four antenna configuration along with other technologies in order to be able to achieve speeds of up to 1 Gbps (1000 Mbps). Waiting for downloads with such speeds will be a thing of the past and continue to push things like 4K and 8K video and 'instant' services.
Modems today are generally rated based on their category rating, be it Cat. 6, Cat. 12 or even Cat. 16. However, these category ratings do not guarantee that the devices will ever be able to reach such speeds due to modem features like carrier aggregation (CA) and MIMO, antenna configuration, network coverage, network bandwidth and a multitude of other factors that might not behave the same across all modems. As such, most users generally find themselves going to places like Speedtest.net in order to find out their true internet speeds. OOKLA, the parent company that runs Speedtest.net publishes annual rankings of different carriers and the speeds they are delivering to their customers, in 2015 T-Mobile's customers in the US saw the fastest speeds, according to OOKLA. Places like Australia, however, had much faster speeds thanks to their faster LTE networks and support for faster UE Category devices. However, these speeds do not only test the speed of the LTE connection, they also test the capability of the carrier's connection to that tower which is another factor in a user's experience.
Carrier aggregation is key
One of the most common features in an LTE modem today is the implementation of carrier aggregation. However, many modems either can't aggregate more than two connections in order to be able to deliver speeds above 300 Mbps (2x CA) which is now the standard across the world. The future will require 3x CA or even 4x CA to obtain speeds like 450 Mbps, 600 Mbps and even 1 Gbps. Carrier aggregation is one of the most commonly used features in modems today. Carrier aggregation also provides the network operators much needed capacity and the ability to handle more connections and heavier loads and improve the experience. However, carrier aggregation is not the only feature that increases performance and overall experience. That can and will be saved for another time, but things like modulation and other features can affect how a modem performs in a real network.
Wrapping up
All of these things inside of the modem ultimately enable other components inside of the smartphone to shine. Modems now enable the use of larger resolution displays and cameras through connected apps, they also enable larger file sizes and the services that utilize them. We take applications like Snapchat, Facebook's Instagram, Twitter's Periscope, Facebook, Apple Facetime and Microsoft Skype for granted. Without modems, none of these applications would have the opportunity to thrive and continue to exist. The applications that utilize the most constant mobile connectivity like Snapchat are also very popular with millennials and I expect that to be a trend that continues as things like AR and VR start to take off and push the boundaries of video bandwidth and latency. The modem is critical in keeping up with the rapid pace of growth in internet traffic due to new applications and enabling new applications that take advantage of modems' improved capabilities.
More from Moor Insights and Strategy
Share this post via: