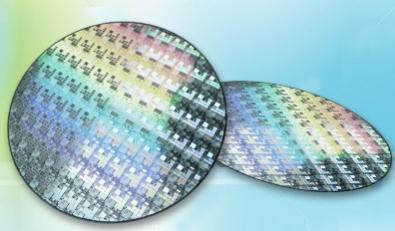 There are a couple of new analyst reports out that are interesting enough to blog about. I talk to the financial types on the phone every week or so explaining the semiconductor business and answering questions about the foundries and the top fabless companies. We don't always agree on the outlook but there is always something to be learned.
"Integrated circuits will lead to such wonders as home computers or at least terminals connected to a central computer, automatic controls for automobiles, and personal portable communications equipment. The electronic wristwatch needs only a display to be feasible today" (Gordon Moore, 1965).
The first report is a 160 page Moore and Beyond: Global Semiconductor Primerfrom Merrill Lynch / BofA. It's a very good overview with some excellent market data but comes up short when talking about the foundries and FinFETs. Intel still has a big influence on Wall Street, certainly much more influence than Intel has on the semiconductor ecosystem as it stands today. Commenting on the Intel versus ARM mobile battle without first knowing the next Intel CEO seems to be a waste of time but they do it anyway. If Intel promotes from within rather than grabbing a mobile oriented CEO, Intel will go the way of the PC (my opinion). ARM has already made the CEO move which is talked about HERE.
For more information on this reoport contact: Merrill Lynch Research
Even more interesting is a Foundry Tracker Report from Catamount Strategic Advisors: Competition increasingly to define the semiconductor manufacturing business:

METHODOLOGY
Interviewed semi foundry professionals in recent trips to Taiwan, Seoul (S. Korea) and Silicon Valley (CA) to gauge industry trends.

Identified momentum shifts between manufacturing processes and measured impact for companies throughout the food chain.
COMPANIES MENTIONED:
TSMC (TSM)

UMC (UMC)
GLOBALFOUNDRIES
Samsung
IBM (IBM)
INTEL (INTC)
Apple (APPL)
Altera (ALTR)
Xilinx (XLNX)
Marvell (MRVL)
KEY TAKES
Via relentless execution, TSMC has established itself as the 800 lb gorilla in the semiconductor manufacturing industry (>50% market share).

Our research indicates this will change in the next few years and highlight our research below:
For more information on this report contact: Catamount.
And yes, I'm one of the industry professionals they interviewed for this report. Catamount is a boutique research firm here in Northern California so they are easy to reach:
"Tech Equity Research the way it should be: Actionable, Insightful, and Timely"
For more detailed information on the value proposition of FinFETs please join me at the Electronic Design Process Symposium in Monterey, CA on April 19[SUP]th[/SUP]. You can find more information HERE. I hope to see you there!

Share this post via: