I have always felt that FPGAs have been the red haired step child of Silicon Valley. Software weenies have hated them, they are mysterious and take too long to route. Even though they can be massively parallel and the most deterministic piece of silicon you can buy besides a million dollar ASIC, the GPU steals their glory, for now. Until the System Architect realizes once again, they just have to use the FPGA, sigh. But if they could design them out they would. Evil laugh… Muhahahahah
You are probably thinking what a horrible picture of FPGAs. I know but it is true but that is going to change and in the future really change! The game changer is of course the Zynq SOC from Xilinx. Let's face it, and you know it, you only used that big honking Intel or Free Scale CPU to do BIT, Status, Control or some out of band math when it is tied to an FPGA. Then for some reason the software team always quote a $1,000,000 NRE for a change for one line of code. I found it a bit amusing when the FPGAs were called the off load engine, yeah right. Any time an FPGA meets a CPU, the CPU is the offload and the FPGA is doing the real work. Please no emails or comments just agree please.
This Zynq is really a Rack on a Chip, ROC. It is also an almost self-contained single board computer. Take some Elmer's all glue and put some Flash and DDR3 and there you go, maybe a few pieces of macaroni like my kids do for art. My point is that the software guys are going to be programming FPGAs very soon. This will open the FPGAs up to these nerds like the GPUs are via CUDA and the likes. The next step is learning Vivado HLS. The communities that once disliked FPGAs are now the ones that will really fall in love with them. As for the board vendors, they have much to think about and perhaps relations with CPU vendors may become a bit stressed, as well with the RTOS as well, maybe.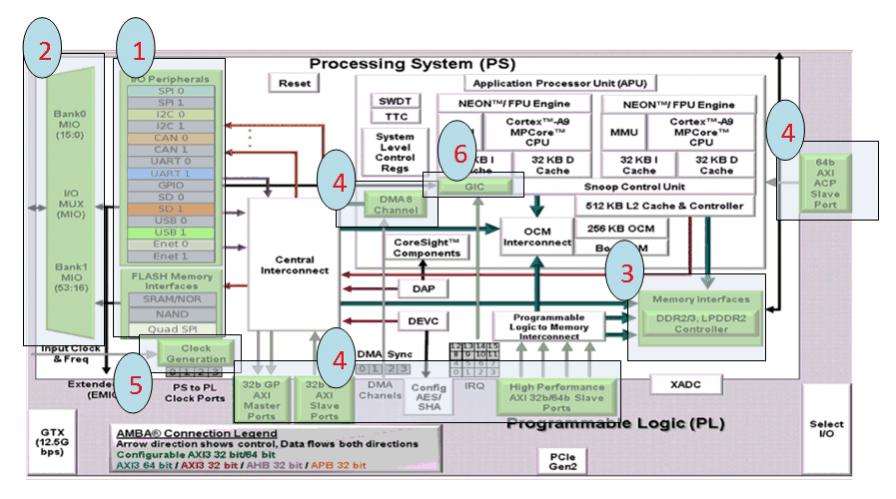 If I could talk with the Xilinx CEO I would have one suggestion for him. The Zynq is indeed in the right direction and keeps Xilinx as the FPGA player for this node. They need to do more to address the GPU threat, and it is real. The advantage of the GPU is that the GPUs are virtually in every PC. No one has to buy an evaluation board for $2000. Ever hear of a college hacker with 2k? A whole underground world of nerdom supports the GPUs for free. If Xilinx could weedle its way onto motherboards or into a smart phone offering, Xilinx would gain a whole community that will develop apps, IP and more for free provided that Xilinx opens the tools up for free. I know that sounds self-serving and I used the word weedle but I can think of many areas where the Zynq will fit into smart phone or mother board realm. Sounds fun does it not? FPGAs are changing for the better and more probably coming soon, embrace it or probably lose your job to some new hire.

lang: en_US

Share this post via: