My first DAC was in 1987 so I've seen our industry expand greatly over the years, and I expect that #57DAC on July 19-23, 2020 in SFO to be another exciting event to attend for semiconductor professionals from around the globe. What makes DAC so compelling for me to visit are the people, exhibitors, panel discussions, technical presentations and industry buzz that you just cannot glean from a blog or glossy brochure.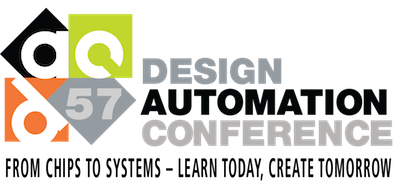 Let me just summarize all of the contribution deadlines to get you thinking about what you could share with the rest of us:
Research Paper Abstract submission, November 21
Research Paper Manuscript submission, November 27
Invited Session Proposal, November 27
Designer Track, January 22, 2020
Embedded Track, January 22, 2020
IP Track, January 22, 2020
Late Breaking Results, March 5, 2020
The topic domains for 2020 at DAC include the following seven areas:
Design
EDA
Embedded Systems & Software
Machine Learning, AI
Security
Autonomous Systems
Semiconductor IP
You can even submit a panel proposal in one of four categories:
Research
Designer Track
IP Track
Embedded Systems
I hosted a panel discussion on SPICE circuit simulators a few years back, and it was a learning experience to invite four panelists from CAD and design backgrounds to answer my questions and even audience questions about the state of the art.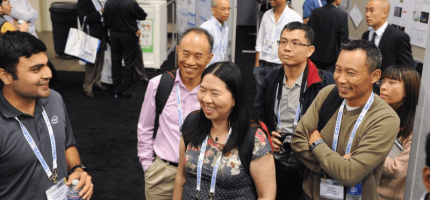 To teach other engineers something new in about 1.5 to 3 hours, consider a tutorial proposal.  These tutorials are delivered on Monday, July 20th. For a topic longer than a tutorial, consider putting on a workshop in up to 9 hours.
Finally, if you have a topic for a large audience that has both technical and business impact, consider submitting a DAC Pavilion proposal. These are either Panels or SKYtalk formats.
I look forward to seeing my friends, co-workers, EDA vendors, IP companies, foundries, plus industry movers and shakers in San Francisco for the 57th DAC. Submitting a proposal for DAC will certainly raise your personal and corporate profile and lead to advancement in our high-tech industry, so go for it and beat the deadline.

About DAC
The Design Automation Conference (DAC) is recognized as the premier event for the design of electronic circuits and systems, and for electronic design automation (EDA) and silicon solutions. A diverse worldwide community representing more than 1,000 organizations attends each year, represented by system designers and architects, logic and circuit designers, validation engineers, CAD managers, senior managers and executives to researchers and academicians from leading universities. Close to 60 technical sessions selected by a committee of electronic design experts offer information on recent developments and trends, management practices and new products, methodologies and technologies. A highlight of DAC is its exhibition and suite area with approximately 200 of the leading and emerging EDA, silicon, intellectual property (IP), embedded systems and design services providers. The conference is sponsored by the Association for Computing Machinery (ACM) and the Institute of Electrical and Electronics Engineers (IEEE), and is supported by ACM's Special Interest Group on Design Automation (ACM SIGDA).
Share this post via: