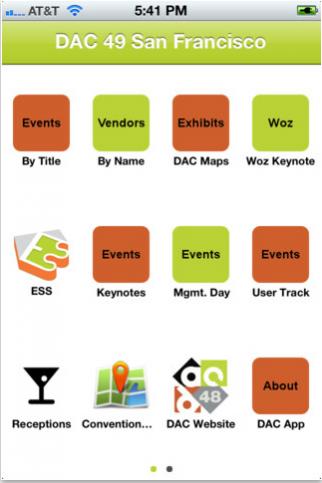 Bill Deegan has produced a new version of his iPhone DAC app for this years conference. You can download it for free from the Apple App Store here. It is basically a mobile version of the DAC conference brochure with schedules for the various events (which it can add to your calendar if you decide you are interested) and the floorplan of the tradeshow.
Last year the App was iPhone only but Bill has also been working on an Android version. It should be available sometime over the weekend. I'll update this blog entry with the link when there is one.
UPDATE: Android App is here.
UPDATE: The events database now has the evening cocktail receptions. To ensure you've loaded the latest events data please do the following: Navigate to DAC49 apps's home screen. Click on "Events By Title", click back to home screen, and then click "Events By Title" again.

Share this post via: