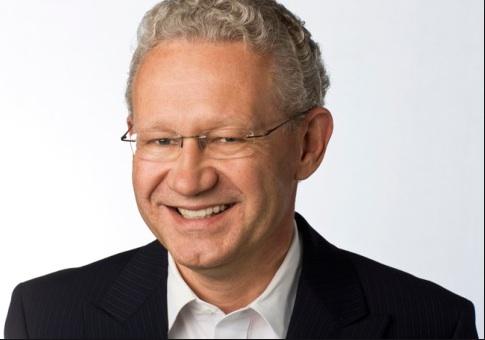 I spoke with Aart before his SNUG keynote and found him to be very relaxed and upbeat about EDA and our future prospects which reminded me of my first ever (cringe-worthy) blog, "EDA is Dead". Now, eight years later, we have what Aart calls "EDA Fusion" to thank for the reemergence of EDA as a semiconductor superpower, absolutely.
If you look at EDA's recent revenue numbers you will see why Aart is smiling. Synopsys stock (SNPS) started 2016 in the $45 range and is now trading above $70. In fact, if you look at EDA as a whole we had a very good year. At the end of this blog is a report "Large divergence in EDA suppliers' latest quarterly revenues"compliments of SemiWiki member Gerry Byrne. Gerry is the founder of edalics which provides EDA budget management services to semiconductor companies. But first, back to Aart's keynote.
The first example of EDA Fusion was the integration of IP into EDA. Currently Synopsys has the industry's largest IP portfolio that generated more than $500M in revenue last year. More importantly, the Synopsy IP is designed with Synopsys tools resulting in deep design experience other EDA companies can only dream of. This direct design experience is critical as we move into FinFETs and increasingly complex process technologies with compressed design cycles.
A more recent example of EDA Fusion is the integration of software quality and security into EDA with the Synopsys acquisition of Coverity. This has allowed Synopsys to swim upstream at the systems companies (Automotive, Mobile, IoT, etc…) thus increasing their total available market.
I really admire Aart's ability to come up with engaging keynotes for us every year. You can see his last 5 SNUG keynote videos HERE and I strongly suggest you do. Hopefully this year's keynote will be up soon because it is something you really have to see to fully appreciate. And now for the 2016 EDA revenue report from edalics:
Large divergence in EDA suppliers' latest quarterly revenues
During Q4 2016 global semiconductor revenue growth accelerated to 12.3% vs. Q4 2015 (SIA). With this positive semiconductor industry background, Synopsys returned to strong 14.8% Q4* growth vs Q4* 2015, only to be significantly eclipsed by Mentor's 41.7% growth rate, while Cadence reported steady 6.3% growth:
For comparison, the % growth rates in the previous quarter, Q3* 2016 versus Q3* 2015: Synopsys 7.9%, Cadence 2.9%, Mentor 11% and semiconductor revenues 3.6%.
Examining the delta in revenue growth in dollars, Synopsys and Cadence's Q4* 2016 vs Q4* 2015 revenues increased by $84.2M and $27.9M respectively, while Mentor's revenues increased impressively by $140.7M. Synopsys and Cadence surpassed their own mid-point revenue guidance for the quarter by $14.3M and $1.0M respectively:
Mentor stands out when comparing the latest quarterly results. To get a deeper understanding why, it is worthwhile comparing the results for the latest 12 month period (comparing the last 12 months of each company's results most closely matching the calendar year 2016). During 2016 global semiconductor revenue was a record $338.9 billion, 1.1% higher than in 2015. The top 3 EDA suppliers all comfortably beat this semiconductor revenue growth rate. Synopsys grew fastest, by 10.5%, extending its EDA market share leadership. Cadence grew revenues by 6.7%, while Mentor achieved an 8.6% growth rate for the last 12 months (which includes 41.7% for Q4 2016):
Mentor's quarterly revenues fluctuate most of the big 3 and this was more accentuated than usual in 2016, a year of two contrasting halves, with a decrease in revenues in Q1 (-16.4%) and Q2 (-9.5%), followed by strong growth in Q3 (+11%) and Q4 (+41%), to achieve the 8.6% average growth rate for the whole year 2016, encompassing an increased portion of 2016 revenues booked in the second half of 2016 versus 2015.
* Based on each company's reported financial quarterly data which most closely match that calendar quarter.
Share this post via: