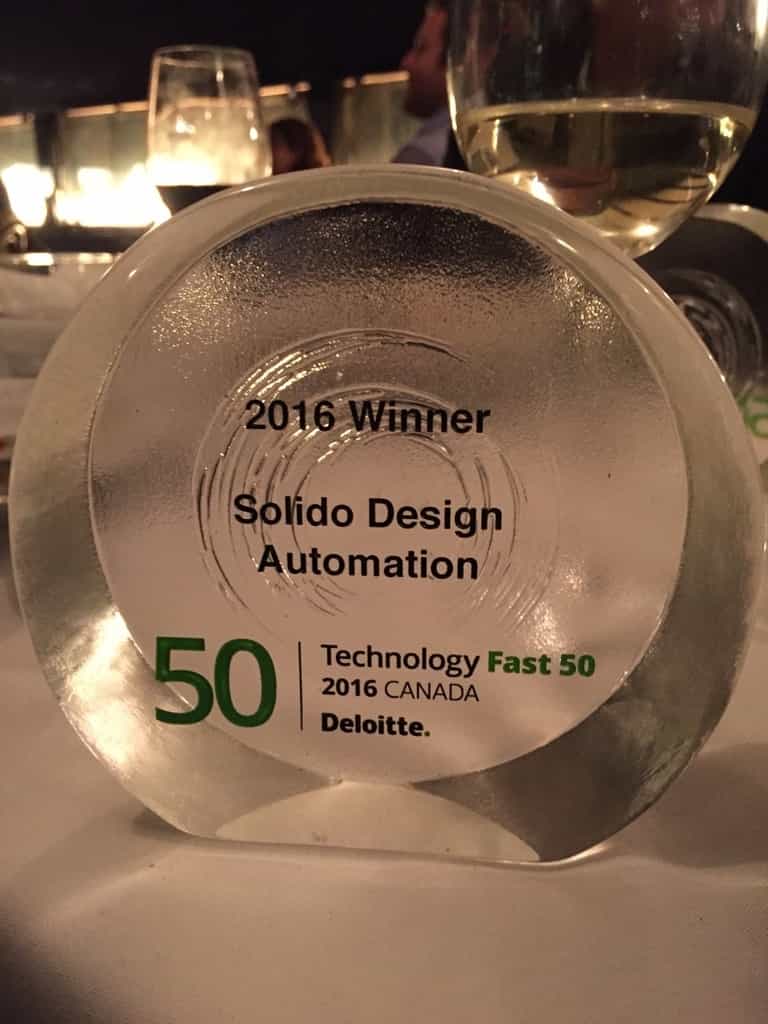 As a longtime EDA professional this really made my day. At a time where emerging EDA companies struggle for public validation, it warms my heart to see some very public recognition for an EDA job well done.
Deloitte, a leading Canadian professional financial services firm, announced the winners of their Technology Fast 50 program and low and behold #34 with 367.3% revenue growth is our own Solido Design Automation. Solido is known for championing variation aware design which is now a "must have" for competitive FinFET based semiconductor design.
Solido Design Automation makes Variation Designer, the world's top CAD software for semiconductor variation analysis and debugging. Variation Designer is used to improve chip yield, improve performance, reduce die area, and reduce power consumption. It does this using a suite of technologies designed to provide fast, accurate measurement of variation effects and powerful tools for understanding and solving variation problems.

Our customers include most of the top semiconductor design companies in the world. Our user base currently spans well over 1000 production chip designers, and is growing quickly. Solido's technology has been used to design chips that are in everything – phones, tablets, cars, TVs, PCs, credit cards – all kinds of products. It is becoming hard to find electronic devices manufactured in the last couple of years that do not include a chip that was designed using Solido's software. We work with designers on mature and leading edge technologies; much of our production work is being done at sub-28nm processes, and we are now ramping up work on 7nm technologies.

Solido is headquartered in Canada, where our Product Development and Applications Engineering staff work together under one roof at Innovation Place in Saskatoon, Canada. We are expanding quickly to serve our growing customer base.

For the rest of the emerging EDA companies out there let me share with you the key to Solido's success:
[LIST=1]
Strong leadership
Scalable Business Model
Being in the right place at the right time

Strong EDA leadership means you can raise money. In his first EDA start-up (Analog Design Automation) Solido CEO Amit Gupta raised more than $20M in venture capital and government funding from funds including RBC Capital Partners, BDC Capital, Intel Capital, Synopsys Venture Fund, High Street Partners, and private investors. After 5 years ADA was acquired by Synopsys. In his second time around (Solido) Amit raised more than $10M in venture capital and government funding from funds including BDC Capital, Golden Opportunities Fund, and private investors. Strong leadership also means a focus on customer relationships. The best EDA CEOs that I have ever worked with spend the majority of their time with customers at all levels collaborating on all aspects of the business.

A scalable business model in EDA is hyper focused on ROI in every aspect of their business. For example, Solido employs more than 50 people in Saskatoon drawing the best and the brightest from the University of Saskatchewan every year. In 2017 Solido employees will more than double (100+) while the cost per engineer is a fraction of that in the US and turnover is the lowest I have seen in EDA.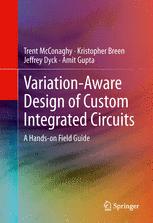 Being in the right place at the right time takes vision and planning but most of all it takes stamina. Solido started the variation aware design mantra eleven years ago and now finds themselves the market leaders in a critical path of modern semiconductor design. Remember, Solido literally wrote the book on Variation-Aware Design of Custom Integrated Circuits.
Congratulations to my friends at Solido Design Automation, this award is well deserved and I know there will be more accolades to come, absolutely.
Share this post via: