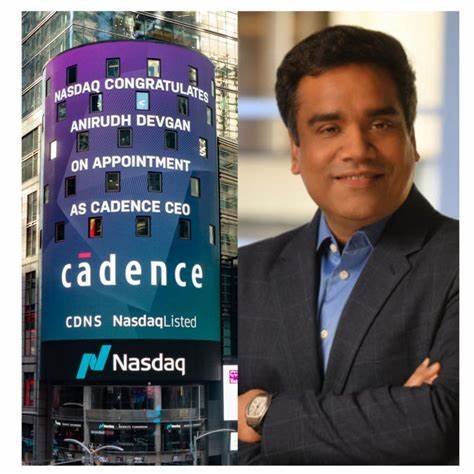 Having known many of the top EDA CEOs during my semiconductor tenure the common traits I have found are brilliance, humility, endurance, and a sharp sense of humor. EDA solves so many problems, complex problem after complex problem, that it takes teams of incredibly smart people to solve them. Even more difficult is leading these teams. Falling into the footsteps of great Cadence CEOs Joe Costello and Lip-Bu Tan, Dr. Anirudh Devgan has already made his place in EDA history, absolutely.
Founded in 1964, the U.S. National Academy of Engineering is a private, independent, nonprofit institution that provides engineering leadership in service to the nation. Its mission is to advance the welfare and prosperity of the nation by providing independent advice on matters involving engineering and technology, and by promoting a vibrant engineering profession and public appreciation of engineering.
National Academy of Engineering Elects 106 Members and 18 International Members
FOR IMMEDIATE RELEASE
TUE, FEBRUARY 07, 2023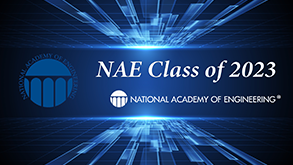 Washington, D.C., February 07, 2023 —
The National Academy of Engineering (NAE) has elected 106 new members and 18 international members, announced NAE President John L. Anderson today. This brings the total U.S. membership to 2,420 and the number of international members to 319.
Election to the National Academy of Engineering is among the highest professional distinctions accorded to an engineer. Academy membership honors those who have made outstanding contributions to "engineering research, practice, or education, including, where appropriate, significant contributions to the engineering literature" and to "the pioneering of new and developing fields of technology, making major advancements in traditional fields of engineering, or developing/implementing innovative approaches to engineering education." Election of new NAE members is the culmination of a yearlong process. The ballot is set in December and the final vote for membership occurs during January.
Individuals in the newly elected class will be formally inducted during the NAE's annual meeting on Oct. 1, 2023. A list of the new members and international members follows, with their primary affiliations at the time of election and a brief statement of their principal engineering accomplishments.
New Members:
…
Devgan, Anirudh, president and CEO, Cadence Design Systems, San Jose, Calif. For technical and business leadership in the electronic design automation industry.
…
As we all know Anirudh  is not only President and CEO of Cadence Design Systems, Inc., he is a member of the Board of Directors. Prior to becoming CEO in 2021, he was President of Cadence, Executive Vice President and General Manager of the Digital & Signoff and System Verification groups. Prior to joining Cadence in 2012, Anirudh was with Magma Design Automation, and earlier held management and technical roles at the IBM Thomas J. Watson Research Center, IBM Microelectronics Division, and IBM Austin Research Lab.
What you may not know is that Anirudh successfully pioneered the application of massively parallel and distributed architectures to create several industry firsts and most impactful products in the areas of SPICE simulation, library characterization, place and route, static timing, power and electromagnetics, among several others. He also drove the first common compiler architecture for emulation and prototyping platforms.
As with other notable EDA CEOs, Anirudh has a collection of notable associations and awards including: IEEE Fellow, holds 27 US patents, Phil Kaufman Award for his extensive contributions to EDA as well as the IBM Corporate Award and IEEE McCalla Award. He serves on the boards of the Global Semiconductor Alliance and the Electronic System Design Alliance.
So, congratulations Anirudh, it is a pleasure working with you and thank you very much for your contributions to EDA!
Also Read:
2022 Retrospective. Innovation in Verification
Validating NoC Security. Innovation in Verification
Functional Safety for Automotive IP
Share this post via: