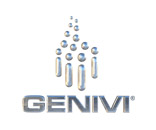 I got an email from Mentor Embedded this morning about a webinar on Implementing a GENIVI-compliant System. I have to admit I had no idea what GENIVI is, which surprised me. I spent several years working in the embedded space and so I usually have at least a 50,000 foot view of most things going on there. One reason for my ignorance is that it only started in November 2011 unlike automotive standards such as FlexRay and CAN that have been around for a long time.
GENIVI turns out to be an automotive infotainment standard (the IVI on GENIVI stands for In-Vehicle Infotainment). This means it gets used in things like GPS maps, CD players, satellite access, but is not used for things like powertrain management or ABS braking (which are safety critical and so have a completely different set of tradeoffs). The GENIVI website describes itself as:"a non-profit industry alliance committed to driving the broad adoption of an In-Vehicle Infotainment (IVI) open-source development platform."
GENIVI seems to be based in that hotbed of automotive…San Ramon, one valley over from Silicon Valley. Unlike, say, Android, Genivi is not an open-source development at the code level, it is a set of standard services, some of which are not optional, along with compliance programs.
The most recent specification of the specification is 2.0. On the prior iteration (that would be 1.0) 19 platforms from 9 member companies were declared compliant. Already under the 2.0 there are compliant platforms from:
Accenture
Intel/Samsung
Mentor Graphics (not exactly a surprise)
MontaVista
Renesas
Wind River
The obvious missing name is Google and Android.
The seminar will cover:
Implementing IVI, current trends and infrastructure
Gaining GENIVI compliance
Integrating open source and proprietary components
Building in adjacent functions, such as AutoSar and Android-based applications
The webinar is at 11am central time (9am on West Coast) on June 21st. Register for it here.

Share this post via: