Imagine that you're working in a CAD group and just received a new library of a few hundred IP blocks and you needed to know if these blocks conform to your design and quality standards. There are many questions about library and IP quality:
Are all of the views consistent (layout, schematic, HDL, test, timing, SPICE)?
Are there any anomalies in any view?
How much time can I spend doing QA on this library?

How would you tackle such an assignment? You could just trust that the IP source has done a fine job on each block, or you could run an automated suite of tools to pinpoint any warnings, mismatches or modeling errors. The good news is that there is such a suite of EDA tools for use on IP blocks. Fractal Technologieshas been offering their Crossfire tool to fit this task for several years now, and they've just upgraded Crossfire with new time-saving features.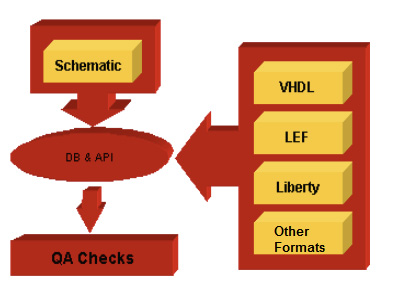 New Features
The biggest feature is a new GUI for Crossfire called Diagnose, and with this GUI you can save time by viewing, reporting, filtering waiving and analyzing output messages. Here's a video that demonstrates what you'll see with the new GUI.
Cadence users can now validate Spectre files, and the Standard Parasitic Exchange Format (SPEF) is also supported.
Waivers can now be created and managed in the new GUI, so if there are warnings that you don't want to see anymore then just waive those warnings. Learn more about the new wavier features by watching this 7:20 video
Tool reports can be viewed as an HTML file using any web browser on a per format basis, so you can focus on just the format of interest instead of seeing all reports: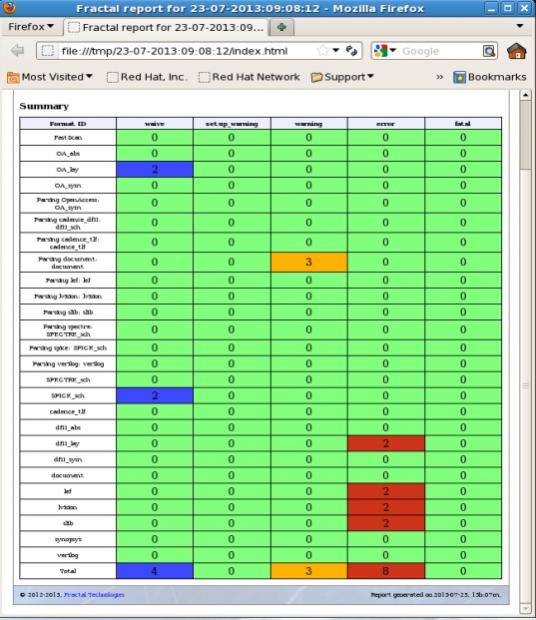 Speed improvements up to 10X faster have been added when reading GDSII layout files and SPICE netlists.
Crossfire includes some 150+ checks, and a handful of new checking rules have just been added to further improve quality:
Arc presence check
Check for obsolete tables
Power down function check
Related power pin check
STD cell pin access check for un-gridded design
Summary
Semiconductor IP quality is important, so consider using an automated approach to validate your cell library integrity. Crossfire from Fractal Technologies is a commercially available tool to automate the QA task for libraries or IP blocks. Read more details about the latest release of Crossfire in their September newsletter.
Further Reading
lang: en_US
Share this post via: