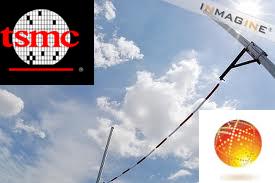 During the most recent conference call (transcript), TSMC not only beat revised estimates and announced record spending levels for 2011, Morris Chang also officially announced that a 450mm fab (Fab 12 Phase VI) is currently in the planning stages with target production @ 20nm in 2015. This is HUGE!
According to Morris Chang:
"For 2011, we expect the overall semiconductor market excluding memory to grow by about 7%."
I still say 7% is low and hold to my double digit prediction for semiconductor growth in 2011. New phones, tablets, and communications products will continue to drive semiconductors this year and next.

"We expect the foundry market to grow by about 15%, and we believe TSMC will grow more than 20% in U.S. dollars."
On the previous conference call Morris Chang predicted 14% growth for TSMC in 2011. In my follow-up blogs I predicted 20%+ 2011 growth for TSMC. Morris and I are now aligned so my prediction stands, TSMC will again post incredible numbers in 2011.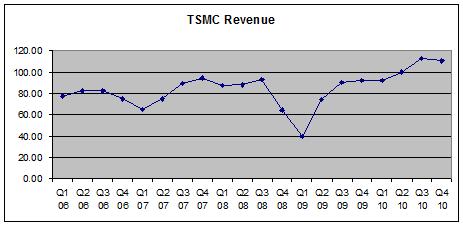 "I want to say a few words about the 450-millimeter wafer manufacturing. Our first 450-millimeter pilot line is planned at our Fab12 Phase VI, starting with 20-nanometer technology. The timing of pilot line will be around 2013, 2014. Our first 450-millimeter production line is planned in around 2015, 2016," said Morris Change, chief executive officer and chairman of TSMC
This is déjà vu of the 200mm to 300mm transition. There was endless debate and lots of 300mm doubters until TSMC put a stake in the ground and started building the first 300mm fab. TSMC, Intel, Toshiba, and Samsung all publicly support the transition to 450mm citing both important technological advancements as well as significant capacity increases to meet the needs of future smartphone and tablet users around the world. One 450mm wafer should yield more than twice as much compared to today's 300mm, and well over four times the number from yesterday's 200mm.
Unfortunately, once scheduled for a 2012 launch, the transition to 450mm wafers has been delayed due to both doubters and the financial meltdown. In 2009, the semiconductor equipment manufacturers, the enablers of 450mm wafers, lost more than $1B and released 30%-40% of their workforces. But with the current semiconductor industry upswing with foundries like TSMC and UMC operating at maximum capacity, 450mm semiconductor manufacturing is now in sight.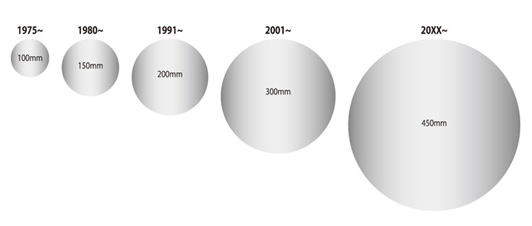 GlobalFoundries is the last public 450mm foundry doubter. According to Thomas Sonderman, Vice President of manufacturing systems and technology at GlobalFoundries:
"The rush to 450mm suggests a lack of ideas for improving fab productivity. At GlobalFoundries, we see a tremendous amount of headroom left in the 300mm process. We are tapping our expertise in lean manufacturing to extend the lifecycle of the industry's current 300mm …."
In my opinion this is one of the main drivers for TSMC and 450mm, the GlobalFoundries challenge. It has definitely raised the innovation bar for TSMC and they have reacted accordingly. TSMC will build a 450mm fab and the semiconductor equipment manufactures will accommodate their most valued customer, believe it. Look for the FabClub (GlobalFoundries, Samsung, and IBM) to announce 450mm fabs in the coming months as they have no other choice if they want to compete with TSMC.
Share this post via: