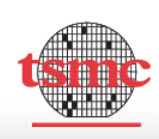 TSMC will host their annual technology symposium at several locations in the U.S. on April 9th in San Jose, April 16th in Austin, and April 23rd in Boston. TSMC will discuss the market outlook, design enablement, and technology for high-speed computing, mobile communications, connectivity and storage, CIS, embedded flash, power ICs, and MEMS.
Mentor Graphics will host a booth at the conference where you can learn more about Mentor's reference flows, and tools for IC physical design, verification, DFM, silicon testing and yield improvement. Experts will be available to discuss special topics such as advanced fill requirements, double patterning, design for reliability, cell-aware testing and IJTAG.
To learn more and register,click here.
Share this post via: