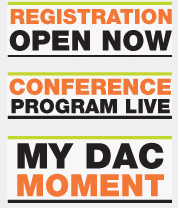 The conference program for DAC is now live here including the conference itself, keynotes, some other special tracks, the pavilion panels and more. And the must-see panel is on emulation at 4pm on Tuesday afternoon moderated by…well, that would be me so I'm a bit biased.
Registration is now open here for both attendees and exhibitors.
Hotel reservations are here (they have been live for some time).
As I'm sure you already know, DAC is in Austin for the first time this year. It is also the 50th DAC. There are many special events at DAC both looking back over the past 50 years and looking at the contribution of the Austin area to electronics. I'll have a more detailed review nearer the time but for now, go and register.
And there is great Texas barbecue and more live music than you can imagine.
Bringing DAC to Austin
Major Employers of Design Engineers in Austin
[TABLE] style="width: 600px"
|-
| align="left" valign="top" |
3M Co. (1000)
Advanced Micro Devices (2933)
Agere,Inc.
Alereon
Altera (50)
Analog Devices
Aperian
Apple (3000)
Applied Materials (2250)
Applied Micro
Applied Science Fiction
ARM (100)
ASI (Advanced System Integration)
BAE Systems (675)
Centaur (40)
Cirrus Logic
Cisco Systems (800)
Cypress
Dell (10,000)
DuPont Photomasks Inc.
Flextronics (1875)
Freescale Semiconductor (5000)
Hewlett-Packard (550)
IBM Corp. (6239)
Image Microsystems (500)
| align="left" valign="top" |
Intel Corp. (1000)
InterSil (40)
LSI (30)
Microsemi (40)
Motorola
National Instruments (2200)
Oracle (515)
Photronics
PulsewaveRF
Qualcomm
Rocket Chips
Samsung (1100)
SGI
Silicon Group Inc., The
Silicon Hills Design Inc.
Silicon Laboratories (500)
SMSC
Spansion (900)
Stellar Micro Devices
TI (100)
Tokyo Electron America Inc.
Vitesse Semiconductor
WindRiver Systems
|-

About DAC
The Design Automation Conference (DAC) is recognized as the premier event for the design of electronic circuits and systems, and for electronic design automation (EDA). Members of a diverse worldwide community from more than 1,000 organizations attends each year, represented by system designers and architects, logic and circuit designers, validation engineers, CAD managers, senior managers and executives, and researchers and academicians from leading universities. Close to 60 technical sessions selected by a committee of electronic design experts offer information on recent developments and trends, management practices and new products, methodologies and technologies. A highlight of DAC is its exhibition and suite area with approximately 200 of the leading and emerging EDA, silicon, intellectual property (IP) and design services providers. The conference is sponsored by the Association for Computing Machinery (ACM), the Electronic Design Automation Consortium (EDA Consortium), and the Institute of Electrical and Electronics Engineers (IEEE), and is supported by ACM's Special Interest Group on Design.

Share this post via: