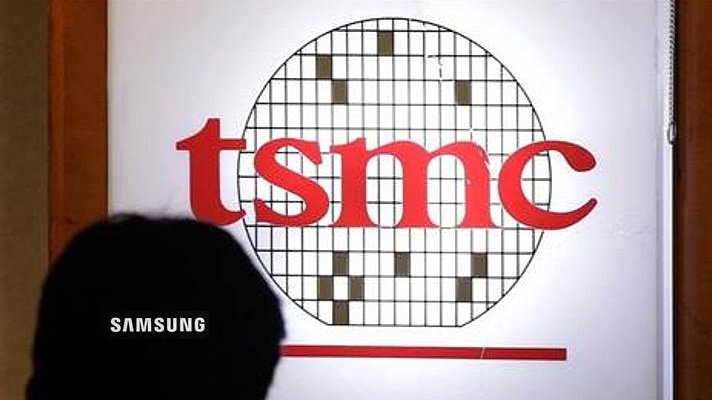 TSMC and Samsung continue to raise the competitive bar for FinFET foundry market share with dueling announcements this week. As I mentioned previously in the blog Semiconductor Foundry Landscape Update 2019, FinFETs are the market to watch with the coming onslaught of 5G and AI chips on the edge, in the cloud, and in our autonomous cars.
Yesterday Samsung announced that 5nm EUV is ready to go with PDKs, EDA Tools, IP, and MPWs. Samsung already has 14nm, 11nm, 10nm, 8nm, 7nm EUV, and 6nm EUV production ready. Samsung's 5nm FinFET process technology provides up to a 25% increase in logic area efficiency with 20% lower power consumption or 10% higher performance over their 7nm process.
"In successful completion of our 5nm development, we've proven our capabilities in EUV-based nodes," said Charlie Bae, Executive Vice President of Foundry Business at Samsung Electronics. "In response to customers' surging demand for advanced process technologies to differentiate their next-generation products, we continue our commitment to accelerating the volume production of EUV-based technologies."
Samsung foundry's EUV-based process technologies are currently being manufactured at the S3-line in Hwaseong, Korea. Additionally, Samsung will expand its EUV capacity to a new EUV line in Hwaseong, which is expected to be completed within the second half of 2019 and will start production ramp-up for next year.
Mr. Bae continued, "Considering the various benefits including PPA and IP, Samsung's EUV-based advanced nodes are expected to be in high demand for new and innovative applications such as 5G, artificial intelligence (AI), high performance computing (HPC), and automotive. Leveraging our robust technology competitiveness including our leadership in EUV lithography, Samsung will continue to deliver the most advanced technologies and solutions to customers."
Not to be outdone, TSMC today announced 6nm EUV which fills out their FinFET offering of 16nm, 12nm, 10nm, 7nm, 7nm EUV, 6nm EUV, and 5nm EUV. TSMC 6nm offers an 18% density advantage over 7nm.
TSMC announced 5nm ecosystem completion last week which offers a 1.8X logic density and 15% speed gain versus 7nm. TSMC's 6nm process delivers 18% higher logic density over the 7nm process. At the same time, its design rules are fully compatible with TSMC's proven 7nm technology.
"TSMC N6 technology will further extend our leadership in delivering product benefits with higher performance and cost advantage beyond the current N7," said Dr. Kevin Zhang, TSMC Vice President of Business Development. "Building upon the broad success of our 7nm technology, we're confident that our customers will be able to quickly extract even higher product value from the new offering by leveraging a well-established design eco-system today."
This is great news, we now have a legitimate two horse race for our FinFET design starts. The question is where is all of the IP going to come from for these new nodes? There are thousands of silicon proven FinFET based IPs in the ecosystem that will need to be tuned and verified to each and every node. It certainly is a good time to be a Semiconductor IP or IP management software company, absolutely.
About TSMC
TSMC pioneered the pure-play foundry business model when it was founded in 1987, and has been the world's largest dedicated semiconductor foundry ever since. The company supports a thriving ecosystem of global customers and partners with the industry's leading process technology and portfolio of design enablement solutions to unleash innovation for the global semiconductor industry. TSMC serves its customers with annual capacity of about 12 million 12-inch equivalent wafers in 2019 from fabs in Taiwan, the United States, and China, and provides the broadest range of technologies from 0.5 micron plus all the way to foundry's most advanced processes, which is 7-nanometer today. TSMC is the first foundry to provide 7-nanometer production capabilities, and is headquartered in Hsinchu, Taiwan. For more information about TSMC please visit http://www.tsmc.com.
About Samsung Electronics Co., Ltd.
Samsung inspires the world and shapes the future with transformative ideas and technologies. The company is redefining the worlds of TVs, smartphones, wearable devices, tablets, digital appliances, network systems, and memory, system LSI and foundry. For the latest news, please visit the Samsung Newsroom at http://news.samsung.com.
Share this post via: