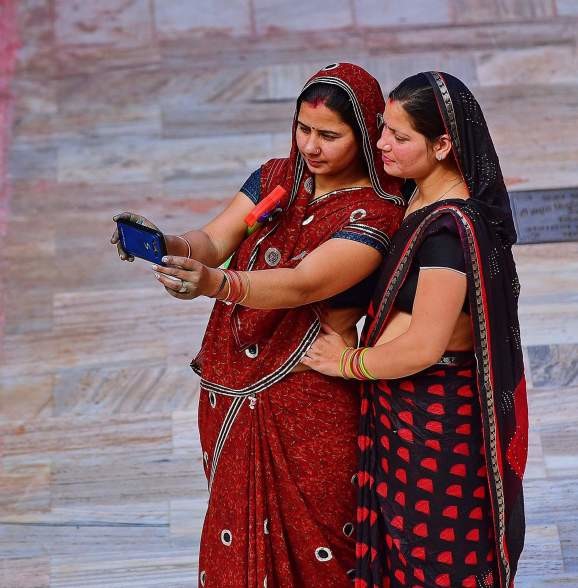 Apple iPhone sales in India are expected to have fallen dramatically this year to two million, from three million phones last year. Reuters reports that at the peak shopping season, in Diwali, Apple stores were deserted. This occurred in the world's fastest-growing market, in which smartphone sales are increasing often by more than 20% every quarter.
Yet Apple's loss of the Indian market was entirely predictable. In a Washington Postcolumn of March 2017, I described Apple's repetition in India of the mistakes it made in China: relying entirely on its brand recognition to build a market for its products there. Rather than attempt to understand the needs of its customers, Apple made insulting plans to market older and inferior versions of iPhones to its Indian customers — and lost their loyalty.
The iPhone no longer stands out as it once did from its competition. Chinese and domestic smartphones boasting capabilities similar to those of the iPhone are now available for a fraction of the iPhone's cost. Samsung's high-end phones have far more advanced features. And, with practically no brand recognition by the hundreds of millions of Indians who are buying their first devices, Apple does not have any form of product lock-in as it does with western consumers who have owned other Apple products and are now buying smartphones. Apple also made no real attempt to customize its phones or applications to address the needs of Indian consumers; they are the same as in the United States. Siri struggles no less on an Indian iPhone than on a U.S. one to recognize an Indian name or city or to play Bollywood tunes.
It wasn't even their technical superiority that made the earlier iPhones so appealing to the well-to-do in India; it was the status and accompanying social gratification they offered. There is no gratification in buying a product that is clearly inferior. Indian consumers who can afford iPhones want the latest and greatest, not hand-me-downs.
So Apple could hardly have botched its entry into the Indian market more perfectly.
And it's not just Apple's global distribution and marketing strategy that needs an overhaul. The company needs to rethink the way it innovates. Its pursuit of perfection is out of touch with the times.
The way in which innovation happens now is that you release a basic product and let the market tell you how to make it better. Google, Facebook, Tesla, and tens of thousands of startup companies are always releasing what are called minimum viable products, functional prototypes with the most basic of features. The idea is to get something out as quickly as possible and learn from customer feedback. That is because in the fast-moving technology world, there is no time to get a product perfect; the perfected product may become obsolete even before it is released.
Apple hasn't figured that out yet. It maintains a fortress of secrecy, and its leaders dictate product features. When it releases a new technology, it goes to extremes to ensure elegant design and perfection. Steve Jobs was a true visionary who refused to listen to customers — believing that he knew better than they did about what they needed. He ruled with an iron fist and did not tolerate dissension. And people in one Apple division never knew what others in the company were developing; that's the kind of secrecy the company maintained.
Jobs's tactics worked very well for him, and he created the most valuable company in the world. But, since those days, technological change has accelerated and cheaper alternatives have become available from all around the globe.
Apple's last major innovation, the iPhone, was released in June 2007. Since then, Apple has been tweaking that device's componentry, adding faster processors and more-advanced sensors, and releasing it in larger and smaller form factors — as with the iPad and Apple Watch. Even Apple's most recent announcements were uninspiring: yes, yet more smaller and larger iPhones, iPads, and watches.
There is a way in which Apple could use India's market to its advantage: to make it a testbed for its experimental technologies. No doubt Apple has a trove of products that need market validation and that are not yet perfect, such as TV sets, virtual-reality headsets, and new types of medical devices. India provides a massive market that will lap up the innovations and provide critical advice. Apple could develop these products in Indian languages so that they aren't usable back at home, and price them for affordability to their Indian customers.
To the visionaries who once guided Apple, experimenting with new ideas in new markets would have been an obvious possibility to explore. Taking instead the unimaginative option of dumping leftovers on a prime market suggests that Apple's present leaders have let their imaginations wither on the vine.
For more, follow on Twitter: @wadhwa and visit my website: www.wadhwa.com
Share this post via: