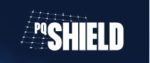 Website PQShield
About the company
PQShield is a highly innovative deep tech start-up that specialises in post-quantum cryptography and cybersecurity. Our mission is to innovate and create solutions for the world's most imminent security challenge: quantum computers.
Here at PQShield, we understand our people are the most important factor in driving our success. Therefore,  our core value is to provide them with a work environment that promotes personal and professional growth. Hard work and loyalty are always met with acknowledgement, appreciation and reward.
About the role
As a Software Project Manager you will be working with the Software team to manage and deliver technical projects. There will be a customer-facing element and the Software Project Manager would be involved in both customer delivery and support/consulting projects. Other responsibilities for this role include:
Collaborating with customers and engineering teams to define and elaborate software requirements
Working with the Software team  to create and release software products
Working with the Software team to liaise with customers and manage consulting engagements
Creating project plans and monitoring project team schedules
Tracking engineering progress in order to ensure the team is on track with the outlined project schedules
Aligning with our other teams on software/firmware implementation
Collaborating with the Principal Technical Project Manager to align product plans and schedules
Coordinating with customers to ensure timely delivery of customer deliverables where required
Liaising with all project stakeholders on any schedule or delivery changes and managing their expectations
Support maintenance of  project metrics, reports, and dashboards
You'll also be supporting the maintenance of project metrics, reports and dashboards.
About you
The ideal candidate for this position will have at least 5 years of experience in managing projects involving software products and solutions. The following experience is also required for this role:
Proficiency with a range of different project management and bug tracking tools (e.g. Jira)
Experience in Agile management and delivery methodologies (e.g. Kanban, Scrumban, Scrum)
Experience in managing product requirements and roadmaps, creating and maintaining suitable project schedules
Experience managing project deliveries to customers and providing technical support for these projects
Strong communication and presentation skills
Proven creative problem-solving approach
Experience with cryptography and/or computer security more generally is a plus
In addition to this, this role requires proficiency with Google Workspace apps & Microsoft Office
Your benefits
At PQshield you'll have the opportunity to work on exciting, cutting edge projects whilst being part of an autonomous, collaborative environment. On top of this, we offer some fantastic benefits, such as:
EMI share option scheme
Flexible & remote working, and a working from home budget
Private health insurance for yourself and your family
25 days annual leave (plus bank holidays)
50% gym membership discount
Locations
Headquartered in Oxford, with additional teams across the UK and in the Netherlands, France, Belgium and the US we really do have a global reach. You can join our teams in one of these locations, or work remotely across Europe – the choice is yours!
Apply today to join the battle against cyber threats and to be a part of our exciting deep tech start up!
PQShield is an Equal Employment Opportunity employer. We're passionate about talent and proud to foster an inclusive environment; all applicants will be considered regardless of their gender identity, ethnicity, sexual orientation, disability, and age.
Apply for job
To view the job application please visit pqshield.com.
Share this post via:
---