Optical Mechanical Engineer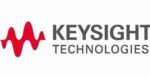 Overview
This position is with Keysight's Semiconductor Infrastructure Solutions (SIS) organization. We are a world leader in the design and manufacture of laser interferometry systems, precision optical components, complex monolithic optics (CMOs), and advanced electronic measurement solutions. Our systems offer high precision in a wide dynamic range, the ability to simultaneously measure position with multiple degrees of freedom, and the highest accuracy available in both air and vacuum environments.
We are seeking an experienced Opto-Mechanical Engineer to join our R&D team. The selected candidate will have opportunities to research new technology, transform concepts and strategies into structured projects, and make key technical decisions to drive customer success through product development.
Responsibilities
As an experienced Opto-Mechanical Engineer, you will help define, develop, test, and launch solutions for our next generation metrology product family. You will work alongside engineers and technicians producing systems which include lasers, polarizing optics, fiber optics, precision mechanics, and electronics. You should have experience developing precision instruments that include optics, lasers, or similar components. Concurrent with the product development, you will specify manufacturing tools and processes.
Qualifications
Minimum 7 years of experience and a BS in Mechanical Engineering, Optical Engineering, Physics, or similar technical field.
In depth knowledge of precision mechanical design principles to create products and tools.
Experience taking a concept from prototype to volume production.
Expertise in one or more of the following technical areas: kinematic design, optics, adhesives, vacuum, and precision machining.
Self-starter able to think and act independently to translate general objectives into tangible results, with a record of delivering successful designs on schedule.
Proficiency in using ME CAD tools for design and FEA for analysis. (NX and ANSYS preferred)
Excellent communication and ability to work well in team environment with people at all levels.
Other Desirable Skills and Abilities
Direct design experience with precision opto-mechanical products such as lasers, interferometers, fiber optics collimators or optical systems.
Familiarity with optical design principles and ray tracing software. (Zemax, Fred, or equivalent)
Experience with semiconductor capital equipment and/or precision motion controls.
Knowledge of and significant prior experience in optics and laser systems is highly desirable.
MS or PhD in Mechanical Engineering, Optical Engineering, Physics, or similar technical field.
Share this post via:
---