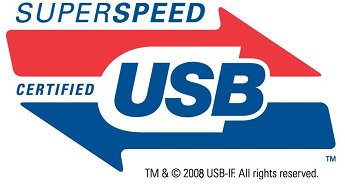 If you are not familiar with SuperSpeed USB standard (USB 3.0), you may understand this press release from Rahman Ismail, chief technology officer of the USB Implementers Forum, as simply claiming that USB 3.0 will be used in smartphone & media tablet this year… but, if you are familiar with the new standard, you are just confused! In fact, the nick name for USB 3.0 is "SuperSpeed", as the nick name for USB 2.0 is "High Speed". Calling USB 3.0 'High Speed USB 3.0" is just a good way to put confusion in the reader' mind!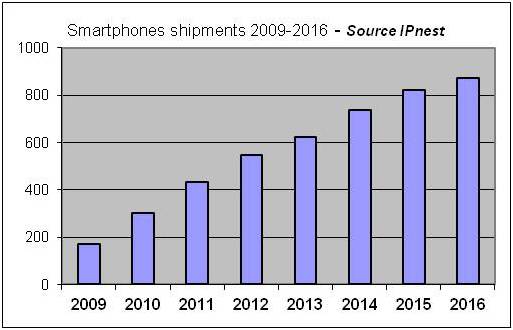 Let's try to clarify the story.
High Speed USB (USB 2.0 running at 480 Mbit/s) is supported in Wireless handset for a while, allowing to exchange data with external devices (PC, laptop) and also to charge the battery (up to 500 mA). But, you also can find USB 2.0 used inside the handset for chip to chip communication only, it's HSIC. Some chip makers use it for example to interface the Application Processor with the Modem, like TI in OMAP5.
SuperSpeed USB (USB 3.0 running at 5 Gbit/s) if offering a theoretical maximum data rate of 4 Gbit/s or 500 MB/s (due to 8b/10b encoding scheme of the PHY, similar to PCIe gen-2) and offers a battery charging efficiency almost twice better, up to 900 mA. Similarly, you can find SSIC, or USB 3.0 defined for chip to chip communication, used internally in the handset.
Adopting USB 3.0 will also bring additional benefits (SuperSpeed USB is a Sync-N-Go technology that minimizes user wait-time. No device polling and lower active and idle power requirements provides an Optimized Power Efficiency) but we will concentrate on data rate and battery charging here.
A very interesting opportunity has been offered when the MIPI Organization and USB IF have decided that MIPI M-PHY (specification for High Speed Serial physical layer, supporting data rates ranging from 1.25 Gbit/s to 5 Gbit/s) could be used to support USB 3.0 function. That is, a wireless chip maker can integrates USB 3.0 controller (digital) in the core and uses M-PHY instead of the USB 3.0 PHY. Because this chip maker is (or will) probably using MIPI M-PHY to support others MIPI specifications like UFS, DigRF or LLI, he will have already acquired the technology expertise and could avoid developing or acquiring a new complex PHY (USB 3.0), thus save time and money!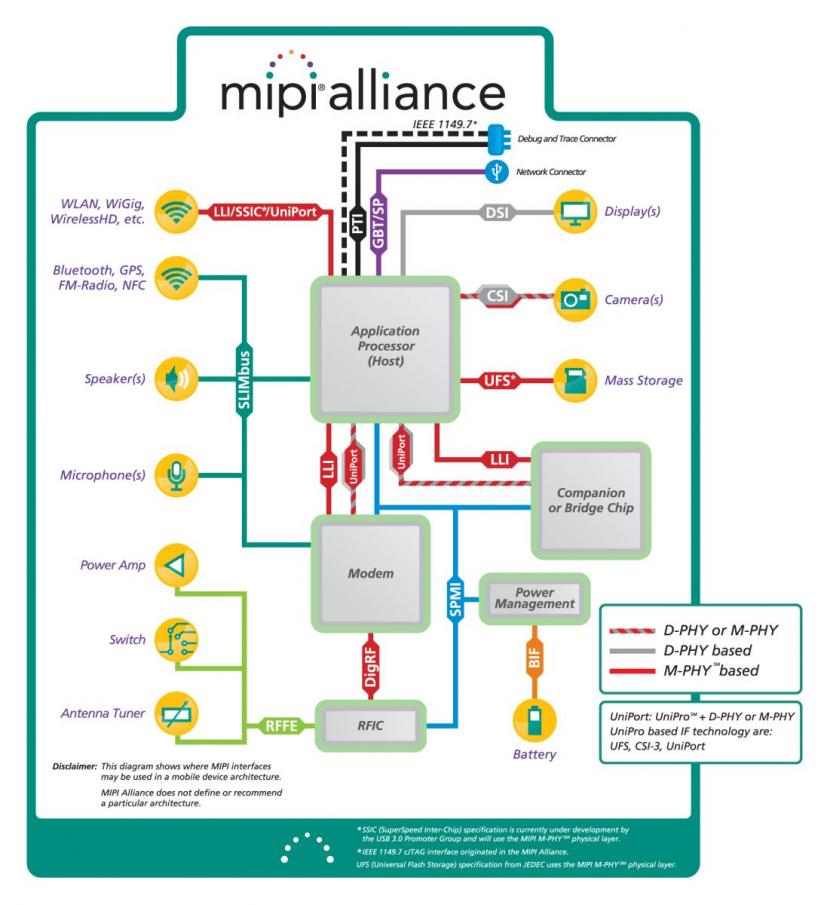 So far, the picture looks clear. Then comes the above mentioned press release from USB IF, saying:"The data transfer rates will likely be 100 megabytes per second, or roughly 800 megabits per second (Mbps). Mobile devices currently use the older USB 2.0 technology, which is slower. However, the USB 3.0 transfer speed on mobile devices is much slower than the raw performance of the USB 3.0 technology on PCs, which can reach 5Gbps (gigabits per second). But transferring data using the current USB 3.0 technology at such high data rates requires more power, which does not fit the profile of mobile devices. "It's not the failure of USB per se, it's just that in tablets they are not looking to put the biggest, fastest things inside a tablet," Ismail said.
To me, this PR from USB-IF represents another way to limit the attractiveness of SuperSpeed USB, able to offer 500 MB/s transfer rate, as this "High Speed USB 3.0" only offers 100 MB/s. Coming after the ever delayed launch of a PC chipset supporting native USB 3.0 from Intel, expected now in April this year when the USB 3.0 specification has been frozen in November 2008, it's just like if a (malicious) wizard had decided to put a curse on SuperSpeed USB!

Will this standard has a chance to see the same adoption than the previous USB specification? Hum…
By Eric Esteve– IPNEST– See also "USB 3.0 IP Survey"
Share this post via: