Just because it seems that the likes given to: Interface Protocols, USB3, HDMI, MIPI… the winner and losers in 2011 were numerous, I decided to count it.
Twenty-four likes received, in 11 Linkedin groups (see below), that's good! Very goos! Thanks to all of you… And most probably thanks to IPNESTfor the quality of the data.
If you did not read this post, it maybe the right time to do it! You will find many, many useful information about USB 3.0, HDMI, DisplayPort, MIPI and more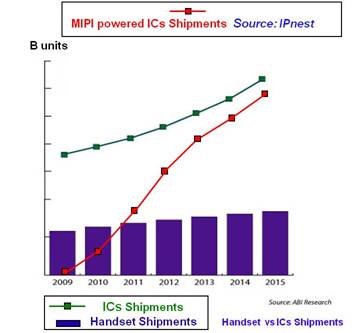 Eric Estevefrom IPNEST
And now the list:
Semiconductor Wiki Project (www.SemiWiki.com )
Pascal Lo Ré, Jan Willis like this
Cheng Kuan Yin, Kanak Rajput and 1 other like this
Processor/SoC/Systems Architecture, RTL Design Professionals
BAHLOUL Skander likes this
Chen Song Chaw Chen Song likes this
Stephane Cordova, Mike Engbretson and 1 other like this
China Semiconductor Professional Network 中国集成电路专业人士协会
Steve Cheng likes this
High Speed Interface Design Professionals
Suto Hiroyuki, Michael Baker and 2 others like this
Roland MOBEANG, Kevin Ho like this
Semiconductor – Sales & Marketing
Chuck Dube likes this
Chuck Dube • Any thoughts on wireless HDMI (or whatever it's called). Basically, the 60Ghz or so wireless interface between displays and video equipment. It seems 802.11ac? may be a contender.
Franz Dugand • The soon to be released 802.11ac may be the leading technology for wireless video streaming in the coming years. It has new features tailored for video streaming, and is using 5GHz band, so less crowded than 2.4GHz, and less expensive/challenging than 60GHz. Backward compatible with 802.11n, 802.11ac will probably be very popular in TV, STB and DVD players, those equipment being more and more connected to the internet.
Michael Herz, Thierry Campiche and 3 others like this
VERIFICATION IP – VIP
Mehul Kumar likes this
Share this post via: