This is not a theoretical question. Imagine that you are developing and selling digital IP, like Interface Controller, PCI Express or USB 2.0 or 3.0, or MIPI Camera Serial Interface (CSI) or Display Serial Interface (DSI). If you look at companies like Synopsys, they have built their success on the "Integrated Interface IP" concept. In other words, they sell both the Controller and the PHY IP to support a specific protocol (USB, PCIe, MIPI etc…). You may think that you could much better developed your business by mimic competition, and be able to sell both the Controller and the PHY IP. The first problem you are facing is finding right resources: if you can easily increase your digital development design team, it's much more difficult to find, then attract and hire experienced Analog designers (I mean those able to design a 6 GHz PLL or a 10 Gbps SerDes). Thus, it looks easier and faster to simply resale PHY IP developed by another party…and gets a higher share of this fast growing market, Interface IP: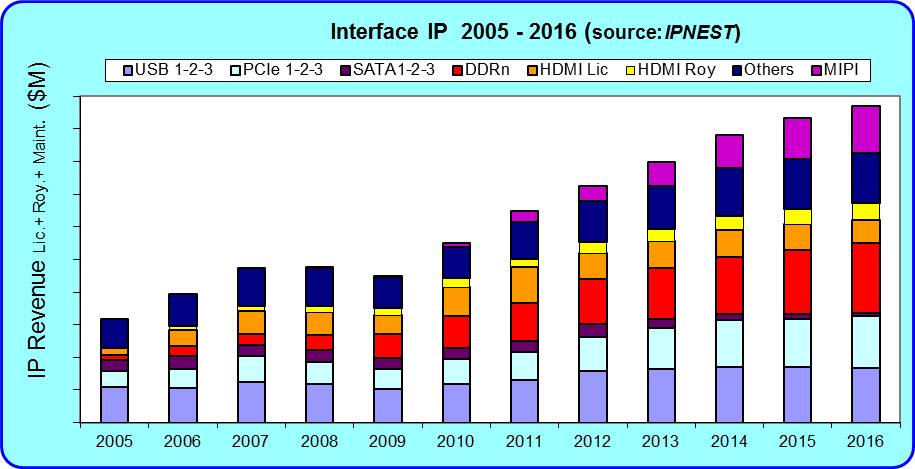 After some research, you have exercised your network, and find, for example an IDM ready to run a partnership with you: he brings the Silicon validated PHY IP, you bring your support team and sale network and market these IP. No doubt that you will find such an IDM, as some of them have to increase their revenue to compensate some sale weaknesses. Let's try to draw the complete marketing figure, and see the pros, and also the drawbacks linked with such a case.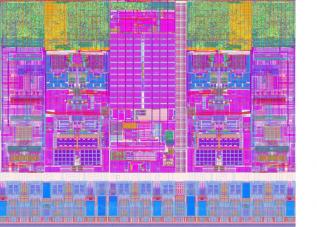 The first positive point, I should say very positive, is the fact that this very complex IP (say a 5 Gbps SerDes for example) has been not only Silicon proven, but also Production and system proven. This is a very strong sale argument, and you will certainly use it. Nevertheless, don't forget that this argument will stay valid only in the same technology case: same technology node, same foundry. As soon as you would need to port the IP, either in another technology node from the same Silicon foundry, or to another foundry similar technology node, you will have to modify the design, thus opening the door to any potential mistake… By the way, who in your team will take care of this porting? In fact, you will have to hire a few of these analog designers. From a past experience, being ASIC program manager for a SoC including several complexes analog functions, these functions being responsible for a 18 month additional delay, leading to successive Silicon ending to a "K" version (think A is the first, then B and so on), my personal advice is to hire the best you can find!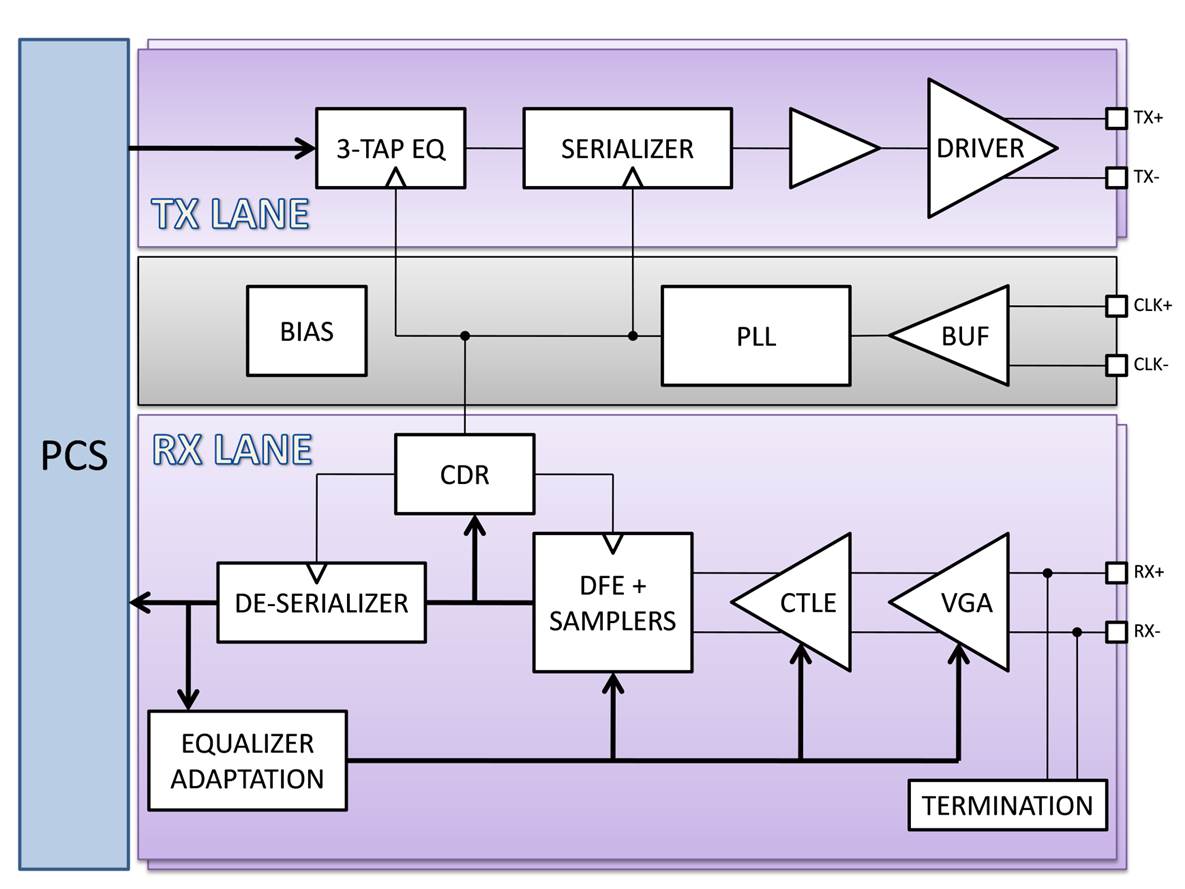 Another drawback comes to my mind: if you resale these IP from this IDM, there is a pretty high probability that other IP vendors will deal these same IP, coming from the same source. Then, you face another issue, which is the lack of differentiation. You become the Nth IP vendor selling the exactly same product. Some old marketing training reminds me that, in this case, you will probably have to use price as the unique possible differentiator. Price differentiation is the worst situation when selling a complex function! Such a differentiator works well when selling commodities like TTL or DRAM. The only way to escape this situation is to rely on an efficient and talented analog design team, so you can redesign the function for lower power, smaller area or better performance. But, in this case, why not design your own complex IP, so you have the complete knowledge of the function, being in the position to give the best possible technical support, or modify the IP upon customer request (and finally creating much more value) ? And last but not least business related argument, your sales team will market a "clean" IP, from a legal standpoint, as you completely own the IP rights… Just make your decision and choose to be a PHY IP dealer, or if it's better to develop and license your own IP.
By Eric Esteve from IPnest
lang: en_US

Share this post via: