Former International Monetary Fund (IMF) chief, Mr Dominique Strauss-Kahn, has spoken at a conference organized by a Chinese Internet company, NetEase.com Inc. in Beijing last Monday, and he was rather pessimistic about the future of European economy, at least if politician keep focus on Continent's dept problem and not enough on growth. What is the connection with semiconductor? Simply that SC is a very good indicator for economy trend, usually with a 6 months move forward in respect with the mass market. And also because global economy behavior dictates the SC health: when there is a recession, you will never see healthy SC market.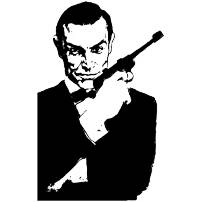 Dominique Strauss-Kahn is recognized to be one of the best economists worldwide, and he is also a French politician. More precisely a socialist (don't worry, we are not talking about Lenine, Staline or Kim Jung Il, and the difference with the right wing is more and more tight), and before the "event" happening in the Sofitel of New York last May, he was credited by various opinion poll of the highest chance to win the next election in France in May 2012, against Nicolas Sarkozy. He was also a sex addict that he admitted to be at least privately; this was considered as his main weakness. Back in May this year, he had two identified enemies: Nicolas Sarkozy, his direct competitor for the 2012 election in France (President de la Republique), and Vladimir Putin (the former President of the Russian Federation, current prime minister, and most probably future President of the Russian Federation).

Putin was against Strauss-Kahn as the IMF chief, because of strong divergence at the economy level; let's call this for geopolitical reasons. A couple of weeks before the "sex affair" at the Sofitel, Strauss-Kahn was paranoid at such a level than when having private discussions with some of his politician friend, in France, he was asking them to remove the SIM card from their smartphone! Does that mean that the "sex affair" at the Sofitel was a conspiracy? Not necessarily, and we prefer to let the court deciding! But…Sarkozy and Putin have both a strong harmful power, and even greater would they decide to team, so let say that the hypothesis of a conspiracy is not null.
The bottom line is that Dominique Strauss-Kahn will never be "President de la Republique" in France, has resigned from his IMF role shortly after the affair has been known. This is normal, as both positions require spotless reputation. The pity is that now Strauss-Kahn, once again a world class economist, is speaking in China, and not in Europe or in the USA, because the "politically correct" behavior (which was in the past strong in the USA only, and now also in Europe) prevent him to speak here. I guess the Chinese people who have invited Strauss-Kahn should be very happy to have him in their conference, and when remembering Mao Tse Tung and his sexual hyper activity (he was supposed to be surrounded by pretty, consenting young women during the time he was president) they should probably laugh about our "politically correct" behavior. Don't you think we could take a break (in respect with our politically correct race) and concentrate on economy, semiconductor growth instead of decline, in the countries where most of the modern inventions, from diode to transistor to microprocessor to smartphone to…, have taken place?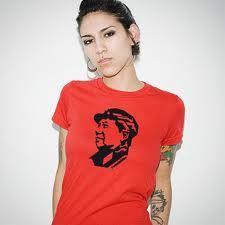 If not, we will probably get the gold medal (in the USA) and silver (in Europe) of the most "politically correct people, leaving the most efficient person goes to other places, helping them to develop their economy (which is good for these countries and that I support) and finally end up building "industry free" territories in our countries, that I strongly regret!
That was my eTale of Christmas.
By Eric Esteve from IPnest
Share this post via: