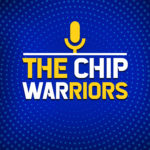 Mad scientists have been a staple of Hollywood science fiction since Dr Victor Frankenstein created his eponymous monster in 1931. Pre-pandemic, the Marvel Cinematic Universe was the main source of on-screen geeks-turned-superheroes, from Iron Man's Tony Stark to Ant Man's Hank Pym.
When it comes to real-life scientists on screen – mad or otherwise – the field gets a lot thinner – and is non-existent in the case of the semiconductor industry.
Benedict Cumberbatch played Alan Turing in The Imitation Game (2014) and Thomas Edison in The Current War (2017), and a decade earlier starred in a 2004 biopic of astrophysicist Stephen Hawking. Ten years later Eddie Redmayne won the best actor Oscar for playing Hawking in The Theory of Everything.
NASA has inspired a handful of true-life screen stories, from The Right Stuff (1983) and October Sky (1999) to Hidden Figures (2016) and First Man (2018).
In the category of Silicon Valley computer geeks, there have only been three biopics in 10 years. Jesse Eisenberg played Facebook co-founder Mark Zuckerberg in The Social Network (2011), while Apple co-founder Steve Jobs has been portrayed by Ashton Kutcher and Michael Fassbender in 2013 and 2015 movies respectively.
While half the Oscar winners in the Best Picture category over the past decade were based on true stories, to find one about a scientist you have to go back to Russell Crowe's portrayal of Nobel prize winning mathematician John Nash in A Beautiful Mind (2001).
In contrast, there have been an abundance of biopics on rock stars (Freddie Mercury), sports stars (Muhammad Ali), movie stars (Judy Garland) and political leaders (Margaret Thatcher). So why are there relatively few biopics on scientists and engineers – and none when it comes to chips?
The simple answer is that their work doesn't put them on stages, arenas and podiums where they become household names. But that has changed in today's tech-driven world, at least for billionaire geeks like Elon Musk and Jeff Bezos, who are just as well known as the Mercurys, Alis, Garlands and Thatchers were.
The technical nature of the industry doesn't help either. Hollywood screenwriters are schooled to "write what you know", and most are not familiar with the tech world. This philosophy also explains why there are so many movies about the movies, the latest being Netflix' Mank  – a biopic on Citizen Kane script writer Herman J. Mankiewicz.
Finally, there is the perception that geeks are boring, therefore their lives won't make good screen stories, unless it's a comedy like The Nutty Professor. However, the arrogant genius of Steve Jobs, as depicted in his two biopics, disproves that notion.
Although semiconductor stories have been ignored by Hollywood, the industry offers plenty of potential protagonists who can match the likes of Jobs and Nash when it comes to flawed genius. A starting point would be transistor co-inventor William Shockley, who literally put the silicon in Silicon Valley when he started a transistor laboratory in Palo Alto in 1957.
Shockley's venture did not succeed – and his career ended in disgrace after he preached theories on race and genetics – but he inadvertently spawned the chip industry in the Valley when the so-called "traitorous eight" left to start Fairchild Semiconductor.
In the 1960s, the hard-driving, hard-drinking men (yes, mostly men) of Fairchild pushed the limits of technology as well as their personal lives. The company's larger-than-life characters like analog eccentric Bob Widlar, cigar-chomping Charlie Sporck, and flamboyant Jerry Sanders would make compelling screen protagonists.
While there are few, if any, notable women pioneers in the chip industry, the potential cast of characters is not just white Americans. Morris Chang, who emigrated from China to the US in 1949, became a major figure in the chip industry with 25 years at Texas Instruments. But his real claim to fame was pioneering the wafer foundry concept with Taiwan Semiconductor Manufacturing Co.
Chang was a typical take-no-prisoners manager at TI, but his epic battle with the late Samsung Electronics chairman Lee Kun Hee for supremacy in the foundry business is a largely untold story that would make a gripping screen narrative even if it weren't true.
Recent media photos showing President Joe Biden holding a chip and a silicon wafer in the White House were the equivalent of the microchip's own starring moment. Will Hollywood get the message? Not likely, especially when you consider that tinseltown overlooked one of its own scientists. Actress Hedy Lamarr co-invented spread spectrum technology used in modern cell phone networks.
The author is an independent filmmaker and writer-producer of The Chip Warriors podcast series.
Share this post via: